Remote Working Is No Longer So Remote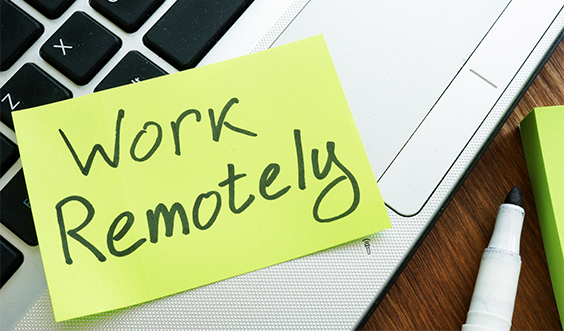 The health and well-being of our employees has always been a top priority for the MFSA. This is even more so, during these unprecedented times, when it needs to be balanced with the safety of our stakeholders whilst ensuring business continuity. The MFSA continues to closely monitor the situation with regard to COVID-19 and is following the guidance issued by the government and health authorities, whilst guiding licence holders accordingly. Business continuity plans are activated, the right arrangements are in place and the regulator is geared for the challenge.
The MFSA continues to conduct its regulatory business, with staff working remotely and others who are physically working from the MFSA's premises in Mriehel.  Pregnant employees and those suffering from any chronic disease have been working from home indefinitely since 12 March.
On 9 March, the Regulator conducted a business continuity "dry-run" of its remote working facilities, which saw half its staff complement carrying out their duties from home. This test determined that operational effectiveness is not compromised by having large numbers of our staff working remotely. Although, at one point, over 200 team members were working from different towns and villages around Malta, things ran smoothly, with Operations Chief Ivan Zammit reporting that it was business as usual for the Authority.
In light of the rapidly-evolving situation, the regulator also took additional measures, including halting all avoidable external face-to-face meetings from being held within its premises. MFSA employees are now using specialised virtual conferencing tools to minimise disruption in this regard. Whilst this is different to the usual way of operating, the MFSA team have risen to the occasion and now also have the tools in place to continue offering the service that is expected. The technological initiatives implemented through the MFSA's Strategic Plan – which include an investment of €1.5 million in 2019 alone – were both timely and important, since they are ensuring business continuity and making contingency planning possible as the world faces the COVID-19 pandemic.
Our thoughts go out to all those affected by COVID-19, either directly or indirectly. In this spirit, for instance, the MFSA considers it necessary and proportionate to apply flexibility in the applicable deadlines for the submission of regulatory reporting due over the next months. In a Circular, the MFSA has announced that it will be making exceptions to the reporting deadlines for some of the submissions/publications due by March or April 2020.