Transforming Project Execution – The Role of Programme Management and Quality Assurance
The setting up of a Programme Management and Quality Assurance (PMQ) function at the MFSA in December of 2018, brought about a major transformation in the way projects are executed, with tangible improvements in the performance of programmes. The function has essentially helped reduce duplication of work, assisted in the management of interdependencies and improved stakeholder relationships and alignment in a number of ongoing major projects within the Authority. NewsHub spoke to Kevin Fitzgerald, a certified practitioner of project management methodologies who heads this function, to find out more about the role of programme management in achieving operational efficiency and effectiveness, the ongoing programmes and projects as well as the challenges encountered along the way.
What is the role of a Programme Management and Quality Assurance function? What value does it add to the MFSA?
The role of a Programme Management and Quality Assurance function at the MFSA is to achieve strategic alignment by taking a leadership role in a transformative journey supported by an ambitious change programme and driven by innovation. This will ultimately enable the Authority to enhance operational efficiency and effectiveness through digitisation and digitalisation.
Programme Management adds a lot of benefits to the table. First and foremost, it provides a holistic programme oversight to the MFSA's Executive committee, aligns project priorities with the strategic objectives and articulates a project's interdependencies to plan demand capacity. A Programme Management function instils a robust Programme Governance Culture. It improves project execution with a focus on Key Performance Indicators (KPIs) and Key Results Indicators (KRIs), and owns a Change Management process, acting as a Change Agent within the Authority. Finally, Programme Management nurtures the Quality Assurance of project deliverables and operational process improvements.
What are the biggest challenges when it comes to project management?
There are endemic challenges that are common across the entire portfolio and cannot be pinned down to a specific project.
A number of challenges are out of our control but we can have direct influence on others such as bottom-up convergence to strategic priorities, assimilation of multifarious demand capacity planning driven by priority order, streamlining of decisioning process and more empowerment to middle management.
PMQ works closely with Data Management and Business Intelligence (DMBI), Technology and all internal stakeholders in order to drive the MFSA's transformation programme. Our ambition revolves around achieving data-driven capability through digitisation and digitalisation supported by business process orchestration and workflow automation.
The implementation of such projects warrants a great deal of effort and perseverance from all involved stakeholders within the organisation. A key pre-requisite for process automation is Business Readiness, requiring a holistic approach towards streamlining and re-engineering of business processes, which is particularly challenging due to the specificities of individual sectors.
PMQ also supports DMBI in a highly complex programme, which requires upgrading of the MFSA's Records Management as well the supporting policies and procedures that govern the handling of records.
What role does effective communication play in bringing a project to its desired conclusion?
Communication is a key element for the success of project at all levels in order to obtain strategic alignment & prioritisation especially during project selection phase and senior stakeholder engagement to obtain the desired support. It also enhances the project governance required to monitor and control KPIs and KRIs, improves project execution and helps to influence the internal/external environment.
The ongoing pandemic has undoubtedly created a number of challenges for project management with the team being spread out. How did you manage to keep everyone on the same page?
The pandemic altered the way we do business in general and the management of projects is no exception. In fact, PMQ continued to operate seamlessly within the strategic, governance and execution layers through alternative communication channels.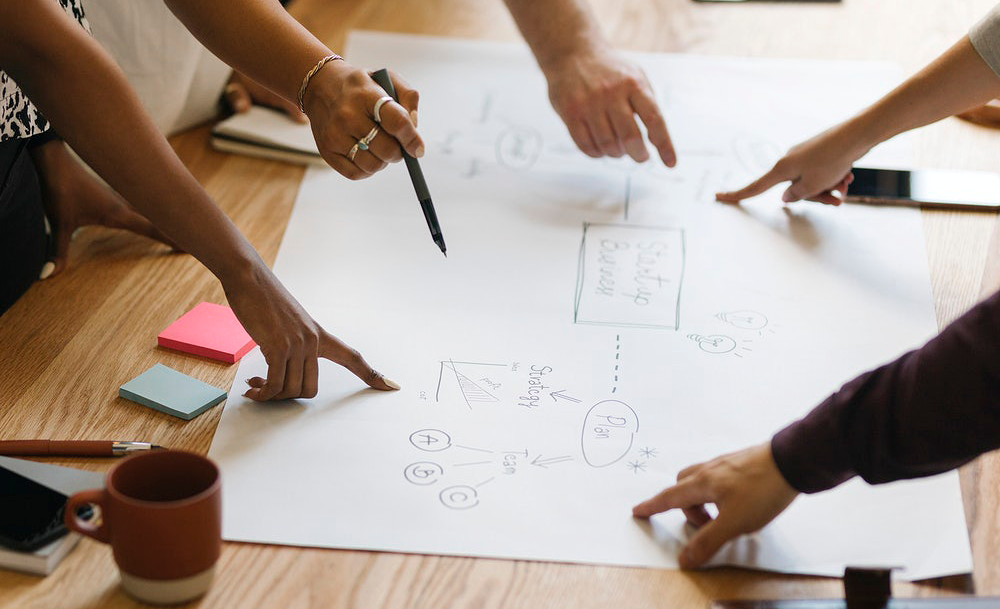 The technical infrastructure at the MFSA has proven to be resilient and robust enough to support remote interaction in a scalable manner.  Regular "stand-ups" have also proven to be useful for alignment purposes and keep the communication channels alive.
How does effective project management mitigate risks?
Risk is mitigated through a structured Project Governance framework, whereby risks are alleviated through a rigorous tracking of project KRIs, which are rolled up at programme level.  The project governance and reporting layer gives visibility to Steering Committee and Executive Committee members in order discuss risk mitigation strategies.
What does a project manager at the MFSA do?
The role of the Project Manager is all about coordination and control and to be on top of information flows. The role incudes leading project planning sessions, coordinating project related meetings, participating in Steering Committees, coordinating staff and internal resources, managing project progress and tracking follow-up actions as well as ensuring that projects meet deadlines. It also involves managing relationships with stakeholders, overseeing all incoming and outgoing project documentation, participating in tender processes as well as maintaining project documentation and devising risk mitigation proposals.
What are the function's plans for the remaining months of 2021?
In the remaining months of 2021, we will continue focusing on regulatory changes, strategic initiatives, records management, data quality, IT infrastructure and Business Support Systems.