The MFSA Experience: A Tale of Two Employees
The MFSA employs a 400+ strong workforce – individuals from various backgrounds, varying levels of expertise and different groups. However, all are connected through a shared set of values and culture that is ingrained in all employees irrespective of how long they have worked at the MFSA. NewsHub spoke to two employees: Michelle Mizzi Buontempo who has worked at the Authority for over twenty years and Camille Pepos who will soon be celebrating his first work anniversary at the MFSA to learn more about the support available at the Authority to set up employees for long-term success, whilst collaborating with like-minded colleagues.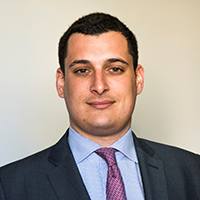 Camille Pepos – Senior Manager, Virtual Financial Assets
What made you join Malta's Regulator?
I was initially drawn to Malta because of its forward-looking outlook on technology. I liked the MFSA's vision, and I felt that I could add value from my past experiences in Finance and Technology.
How did you handle a new job during the COVID-19 pandemic? What were the challenges that you had to face?
Luckily, I started a couple weeks before the COVID-19 measures were put in place, so it was easier to get to know my team and create working relationships. However, I must say that thanks to the Tech team, working from home has been a breeze and I have not felt any negative impact.
Did your colleagues support you in your new role?
Yes, I felt welcomed with open arms and always supported. This is my first time working in regulation so it was essential for me to get up to speed and I thank my colleagues for it.
What would your message be to those who are thinking of applying with the intention of joining the MFSA team?
Forego preconceived notions about working for a regulator and apply! Be it for a few years or your whole career, the experience of working with some of the brightest minds on the island is priceless.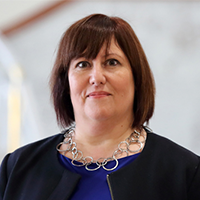 Michelle Mizzi Buontempo – Chief Officer, Enforcement
When did you start working with MFSA? What was your first job?
I started working at MFSA 22 years ago.  I joined the MFSA as a Legal Officer of the Registry of Companies* which at the time formed part of the MFSA. I represented the Registry in Court and was responsible for advising Registry officials and drafting legislation.
How has your career developed during the years?
Over these past years I have had the privilege of working in different areas.  I've done legal work, policy work, supervision of different sectors including corporate services, capital markets and securities sector.  In the past five years I headed the Conduct supervision function within MFSA, a function that is focused on consumer protection and since March 2020 I took on the role of Chief Officer – Enforcement and am part of the MFSA's Executive Committee.  I can say that, notwithstanding having been at the same institution for 22 years, in substance it's as if I've done five different jobs.
How did you see the Authority changing during the years?
When I first joined the MFSA, its responsibilities were limited to insurance, securities and international business as well as being responsible for the Registry of Companies.  Over the years, the MFSA's remit was extended to include a number of other areas, including the supervision of banks, the admissibility to listings on the Malta Stock Exchange and the supervision of company service providers.  Not only have the number of sectors under the MFSA's responsibility grown but we also deal with some very complex business models with a number of licence holders operating on a cross-border basis.  Over the past few years we have seen substantial investment in resources to ensure that we improve in our effectiveness.  What has, in my view, remained constant over the years, is the quality and dedication of the MFSA staff.
Mention two challenges that you had to face in your job as MFSA?
There have been numerous challenges along the way.  Being a regulator is not for the faint-hearted! I would say the first challenge I faced was very shortly after I joined the MFSA when I was tasked with ensuring that the Companies Act was in line with the acquis Communautaire and for proposing the necessary changes to the legislation.  This was part of the process of ensuring that Malta obtained EU membership and I was lucky enough to form part of Malta's negotiation team tasked with convincing the European Commission that Malta's Company Law framework complied with EU law.  My current role as Chief Officer – Enforcement brings with it numerous challenges.  As Chief Officer I am responsible for ensuring that the investigations carried out by the enforcement team are as comprehensive as possible and that we act in a fair, transparent and proportionate manner.
What gives you satisfaction in this job?
At the core of MFSA's existence is financial supervision, consumer protection and market integrity.  Being an MFSA official brings with it a lot of responsibility in ensuring that these two objectives are met.  The fact that our actions have a bearing on protecting consumers is what motivates me every day to make every effort to do my job in the best way possible.
What is your message to those who just started working at MFSA?
Take every opportunity to learn new things. Do not hold back from voicing your opinion if you firmly believe in something and, most importantly, make sure that you act with integrity in whatever you do.
Had I not embarked in a career in financial services, I would have become a ...
I would have loved to become an artist but I don't think I'm talented enough, so I would have studied to become an interior designer.
*Since April 2018, the Registry of Companies is a separate entity from the MFSA, operating as the Malta Business Registry.