Levelling Up – Why Interns Choose to Stay at the MFSA
The MFSA offers an internship programme that not only gives students  the opportunity to work in real industry situations but also requires their active participation in key projects and interaction with various stakeholders. Indeed, some members of the MFSA team had enjoyed a rewarding and enriching internship experience before joining the Authority on a full-time basis.  NewsHub caught up with four employees who started out at interns to find out why they decided to pursue their career goals at the MFSA.
Chardian Camilleri - Analyst (Investment Firms) within Securities & Markets Supervision.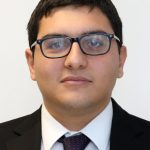 "My internship at the MFSA helped me transition from being a student to a full-time worker with the opportunities and responsibilities that this entails. It also allowed me to learn and hone my critical thinking skills.  Joining the Insurance function had given me a taster of what being a legislator and regulator was all about and I enjoyed it a lot.
At the risk of sounding too cliché, it's really difficult to choose one best thing about the MFSA. The knowledge and experience I'm acquiring, the exposure to the industry, the diversity of the work, and the feeling of being heard and cared for all help to motivate me. However, if I had to choose one thing, it has to be the people. The team within the Securities and Markets Supervision, that I now form part of, feels like family. Everybody's ready to help, teach, learn, work hard, and also take part in social activities. It goes without saying that all these qualities are found throughout the Authority, thereby making working at the MFSA a wonderful experience!"
Federica Ursino – Junior Analyst (Authorisations) within Securities and Market Supervision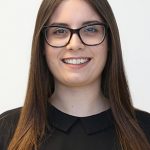 "During my time at the MFSA, both as an intern as well as an employee, I have been given the opportunity to challenge myself and further expand my knowledge of the industry. It is a job that has provided me with great satisfaction. Assisting in a small part of the application process was one of my very first tasks upon joining and this made me want to understand the whole application process.  For me, the best thing about working at the MFSA is the importance that is given to training. The MFSA provides its employees with a vast amount of training opportunities. This is essential not only for employees like me who have just started their career, but also for those who have been working in the industry for a number of years. There is always something new to learn, and training employees helps the Authority achieve its mission by improving the quality of its services. Apart from the professional side, I also really appreciate the opportunity for social interaction. This gives us the opportunity to get to know our colleagues outside of the work environment. "
Eric Micallef – Junior Analyst - Financial Crime Compliance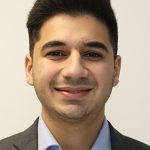 "My main responsibilities as an intern were office-based. However, in the course of the internship, I had the opportunity to observe my colleagues performing onsite inspections and using the same tools that I was learning about at University. Whilst this fuelled my motivation, a brief experience where I assisted at an onsite inspection consolidated my interest in kicking off my career at the MFSA after graduating. Attending the "Reinstating our Values" event organised by the MFSA also made me more aware of the strong sense of community that characterises the Authority. For me, the best thing about working at the MFSA is, without doubt, the ongoing learning. Being constantly faced with new scenarios is a sure-fire way to develop one's analytical and problem-solving skills. It is humbling at times, but one can never downplay the benefits of a dynamic workplace environment."
Leanne Darmanin – Junior Analyst (Funds) – Securities and Markets Supervision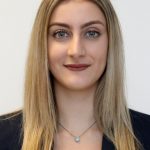 "My  experience as an intern at the MFSA has given me the opportunity to get accustomed to workflows, the corporate culture and to attain a good grasp of the mission, vision and values of Malta's single regulator of financial services.  One of the good things about working at the MFSA is the various learning and development opportunities it provides to support employees. Given the dynamic nature of financial services, I would consider this a key aspect. Furthermore, I also believe that the MFSA has a healthy working environment, as there is a sense of unity among all employees, with friendly co-workers who are always ready to share their knowledge."