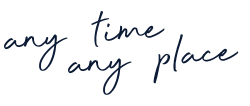 In simple terms, digital banking means that the traditional banking services are now offered through digital or online means. Amongst the services which are available on the digital banking platforms, you are able to transfer funds from your bank account to another; manage your bank account; request information on transactions carried out; check your bank account balance; manage your personal or home loans; pay bills or top up your mobile phone. These are all activities or services which are typically provided by banks and are also available at your local bank branch. Digital banking provides a convenient, easy and secure way of carrying out your banking services from the comfort of your home, any time, from your personal computer or laptop and also anywhere else by downloading your bank's mobile app on your smartphone or tablet.
It is important to always check which services are available to use through digital banking with your respective bank. Provision of services may vary from one bank to another or depending on the device used (whether computer or smartphone). You also need to check with your bank whether any fees will apply.

Tips for a Safe Digital Banking Experience
Digital Banking is considered to be relatively safe and banks providing this service would have invested in security measures, however it is always better to be informed and vigilant of what to watch out for:
Consider significant threats and risks you might encounter whilst downloading the software via the internet. Ensure that the software is genuine and has not been tampered with. Ensure that the security components (antivirus, firewalls, security patches) are installed on your personal devices and updated.
Use the genuine internet website of the bank. Never access the bank's website through links contained in emails or SMS, unless you are sure of the identity of the sender. It is always best to access the bank's website by typing in the web address, as provided by the bank, directly in the browser.
Understanding how to use digital banking might be difficult. You should always rely on the information and guidelines provided by your bank.
Avoid carrying out any digital banking activity through a public or shared computer, smartphone or tablet.
Take the necessary time to read the terms and conditions provided by your bank and check carefully that the information you have put in is correct before proceeding with a transaction.
Check your bank account regularly, and if you notice any irregularities or suspicious transactions, report it immediately to your bank.
Always log out appropriately when finalising a transaction or concluded your banking activity.
Should you encounter any connectivity problem with your internet such as loss or slow connection, contact the bank to determine whether the transaction or activity was successful or not.
It is customary for banks to inform their customers when they are carrying out maintenance works on their digital systems.
Always check the communications received from your bank.
Ensure that you always protect all personal details such as card details, passwords and other confidential data to access the bank's online platform or mobile app.