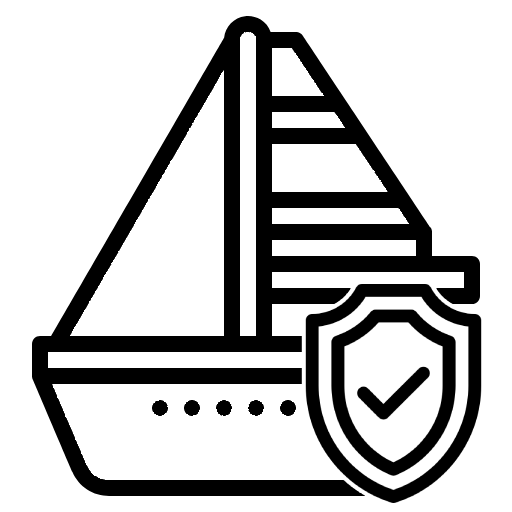 Yacht and Pleasure Craft Insurance
As the name implies, a yacht and pleasure craft insurance is bought specifically to cover vessels which are used solely for private and pleasure purposes.
There is no standard policy for such class of insurance, since cover varies according to the provider and the size and speed of the vessel. As owner of a vessel you may be at risk not only at sea but even when the vessel is being moored, kept in storage ashore or whilst being transported.
Owners must place value on obtaining the right insurance package given the steady rise in the number of vessels in our waters and the high repair and replacement costs. Thus, a yacht and pleasure craft insurance is required to compensate the insured who suffers a loss, either by sustaining damage to own property or by causing liability to a third party.
There are two basic types of insurance cover:
Third Party Only Cover – in Malta, this type of cover is mandatory for crafts with horsepower engine exceeding 9.9hp. Such cover provides compensation in case of property damage or bodily injury sustained to third parties arising out of the use of the insured craft and for which the insured is found legally liable.
Comprehensive Cover – this covers the insured being held liable for damages caused to third parties as well as cover for loss or damage sustained to the insured's craft.
Proposal Form
Since proposal forms are the means through which an insurer may obtain details of the risk being proposed, it is important that a potential policyholder discloses all facts that are considered material to the insurer in order to assess the risk being underwritten, impose conditions and adjust premium accordingly. So, it is important that when proposing the insurance, all material facts are disclosed as non-disclosure may lead an insurance contract to be void. Apart from the personal details of the proposer, a typical proposal form for a yacht and pleasure craft insurance would include information as follows:
Details of the vessel to be insured 
Registration number;
Class of Model;
Length;
Year of build, and whether it was professionally built or owner built;
Date and price of purchase;
Whether any gas bottles are stored on board;
Whether any fire extinguishers are fitted;
Sums to be insured (including individual sums for hull and machinery, navigation equipment, personal effects, amongst others).
Details of the engine
Make, Year of Manufacture, HP, and Serial Number of Outboard or Inboard;
Maximum speed of the vessel.
Details of use
Cruising range – whether in Maltese waters or outside Maltese waters;
User of the craft – whether proposer is the sole user, and if not details of other users will be required;
Place where craft is kept during the In Commission period;
Dates of Laid up period.
Some policies require the insured to carry out a survey of his/her vessel. Generally, a survey would be required for amateur or owner-built vessels, for certain vessels which are older than 15 years, or for second-hand vessels purchased overseas and brought to Malta. The insured would be required to appoint and pay for the services of a professional surveyor tasked with carrying out such a survey. Normally, the surveyor report would confirm the condition and value of the vessel accompanied by photos. A follow-up sea trial may also be carried out. Depending on the state of the vessel and requirements of the insurer, such a survey should be carried out periodically (such as every two or three years).
It is extremely important that the values on the policy schedule are updated EVERY year. A Yacht and Pleasure Craft Insurance is an "indemnity insurance" – the insurer is obliged to put the insurer back in the same financial position he was prior to the event which led to the claim but up to the amount mentioned in the policy schedule. The insured should therefore ensure that the values on the policy are current market values and include not only the actual replacement of the machinery or part of vessel being replaced or repaired but also the cost for its installation. It is the insured – rather than the insurer – who is responsible to establish such current market values.
Often, a Yacht and Pleasure Craft comprehensive policy is divided into three main sections: Property Damage, Liability and Personal Accident.
Property Damage Cover/Loss or Damage to the craft
This section provides cover for loss or damage to the insured's vessel and equipment
Some policies cover such loss or damage only when caused by a named "peril' whereas others cover loss or damage caused by any external accidental means which are not specifically excluded under the "Exclusions" to the policy.
Perils covered commonly include:
Theft
Stress of weather
Stranding or sinking
Collision or contact
Fire
Explosion or lightning
Malicious act or vandalism
Accidents in loading and unloading
Transit by road or ferry.
A number of the above perils may be limited in scope by certain proviso or limits or conditions.
For example, in the case of collision concerning speedboats, one often finds a limitation on the amount of damage caused to the rudder, propeller/s, strut or shaft, motors, electric or electronic machinery, batteries and their connections caused by impact with submerged objects.
Similarly theft of an outboard engine could be subject to a proviso that the engine is secured to the craft or to the tender with an additional antitheft device. Some policies may limit theft of inboard machinery and equipment solely following forcible and violent entry into the locked cabin, hatch or locker or into the boat's place of storage ashore.
Therefore it is important to enquire properly about the cover provided and the exclusions to the cover.
This avoids unpleasant surprises at time of claim.
Under the Property Damage section, there are also additional benefits for which the policyholder may be able to claim. These may also vary from one company to the other, but the most common are:
Sighting costs – the costs incurred for inspecting the underwater part of a stranded craft. This will also be covered, up to a certain limit, even if no damage is actually found following inspection.
Salvage charges – the expenses incurred in order to safeguard the craft so as to reduce further losses.
In addition, personal effects are sometimes considered to be part of the property being insured. Thus, personal effects that belong to the insured or to family members will be covered up to a certain limit. Such personal effects include clothing and sports equipment, but it may exclude money, jewellery or other valuable papers or documents.
The property damage cover under a yacht and pleasure craft policy is subject to particular conditions. One common condition relates to when the insured craft is in transit. This condition emphasises the fact that whilst in transit, the craft must be carried on a trailer and towed by a suitable vehicle. If such condition is breached, the insurer may refuse to pay a claim in case an unfortunate event occurs. Also, some policies offer cover for the boat trailer but this might not be so common.
There are also specific exclusions which apply under this section, the most common being:
Wear and Tear, and corrosion;
Loss of value because of age, use, or following repair;
Depreciation and deterioration;
Loss of, or damage to motors and electrical machinery caused by frost, latent defects, or by mechanical and electrical failure; and
Scratching, denting or bruising arising whilst the insured craft is in transit.
Liability Cover
Under this section, the insured is reimbursed with the amount that he/she was legally liable to pay to third parties as a result of accidents arising out of the use of the insured craft. Certain insurers may also offer, under their liability section cover, an 'additional benefit' for legal costs. These would cover the costs incurred in settling or defending a claim (some insurance policies may only cover legal costs if the claim is pursued in Malta. Hence, any legal costs for claims which may be pursued outside Malta would not be covered). Accidents which are commonly covered under this section include:
Death or bodily injury sustained by swimmers or by other persons on board or getting on or off the craft;
Damage to any other property including other vessels but also piers, docks, or wharves; and
Removing or destroying wreck of the insured craft in case the insured fails to do so.
Cover may also be extended to include any person who may use the insured craft with the policyholder's permission. However, such cover would exclude persons who are operating or employed by the operator of a shipyard, yacht club and marinas amongst others.
A number of exclusions are also applicable under this section, such as claims in respect of employees or in respect of property belonging to the insured, or in custody or control of the insured. Furthermore insurers will not consider claims for accidents whilst the craft is in transit by/attached to a mechanically propelled road vehicle.
Personal Accident Cover
Under this cover benefits are paid up to a specified limit following accidents whilst embarking, disembarking or whilst on board the vessel. Either a lump sum or weekly benefits will be paid in respect of any of the following events occurring:
Death;
Loss of one or both limbs;
Loss of sight in one or both eyes;
Permanent total disablement.
Such cover is subject to conditions, one of the most common being death or disablement occurring within one year of the injury being sustained. Otherwise, benefit will not be paid. There is also an applicable age limit, but this may vary from one company to another.
Policies also dictate situations where the insurer might refuse to pay a claim. Amongst these exclusions, there is death or disablement following a suicide, or when the person was under the influence of alcohol and drugs.
In addition, the insurer will also pay up to a certain specified limit for medical expenses, which may be incurred by the insured when seeking emergency medical treatment following an accident involving the insured craft.
General Information
Some policies distinguish between what is referred to as the In Commission period and the Laid Up period.
The In Commission period is the period when the craft is not required to be laid up and may be used in navigation for the purpose stated on the schedule subject to any restrictions. The insurance will be in force whilst the craft is on land and on water and whilst being lifted into or out of the water but not during any major refit or repair.
The Laid up period (which must also be noted on the policy schedule) is when the craft cannot be used for any purpose except for dismantling, preparing for fitting out or customary overhauling and servicing. The craft must be laid up at the place noted specifically on the policy schedule. A specific agreement must be in place to include any undergoing major repairs or alterations during this period.
A general condition normally found in a yacht and pleasure craft policy is the sea worthiness condition. The insured is required to take all reasonable precautions to maintain the vessel in a sea worthy condition at all times so as to prevent any loss of or damage and to avoid causing liability or injury to third parties. In addition, being sea worthy also means that adequate life safety equipment is available on board the craft. Failure to do so may lead an insurer to refuse to honour a claim. Some insurance policies may also require that bottled gas installations on-board an insured craft is kept in conformity with safety standards. In addition, policies are also likely to include a requirement on the policyholder to ensure that the craft is protected against bad weather by means of waterproof cover. Failure to comply with such conditions may also lead an insurer to refuse to honour a claim.
The contract clause is a common provision in all yacht and pleasure craft policies. This states that the insured is required to identify the law applicable to the insurance policy. In the absence of such agreement, Maltese law would apply. This means that any disputes relating to the policy would be governed by Maltese law.
In several policies one might find a jurisdiction clause which is pertinent to the liability section and which limits the cover solely to certain judgements; typically those delivered by Maltese courts only.
Crafts with a 30hp engine require that the driver is in possession of a nautical licence. An individual will be able to take out a Yacht and Pleasure Craft insurance if he/she is 25 years old, and in possession of the necessary licence. However, the age requirement might vary between insurers.
If an insured craft is sold, the insurance contract is not likely to cover the new owners. It is best to check the correct procedure if you wish to stop cover in such situations. For some policies, if the craft is sold after the first year, and there are no outstanding claims, the insured may be entitled to a partial return of the premium. Refund of premium may not necessarily be pro-rated and some companies may deduct an administrative fee. Some insurers may offer a "No Claims Discount".
What should be taken into consideration when calculating the sum insured:

Hull and Machinery including inboard machinery and factory fitting equipment;
Special Equipment (comprising of electronic communication/navigation or entertainment equipment that do not form part of the integral fittings and which may be purchased separately and removed from the vessel whilst not in use);
Tender / dinghy;
Outboard motors;
Road trailer / trolley; and
Personal effects;

Subject to additional premium, cover may also be extended when the insured craft is being navigated beyond Maltese waters. In this respect, there are two options which could be available – Maltese and Italian Waters, or else Mediterranean Waters West of 25, 30 or 34 degrees east, but this depends on the insurance provider. When navigating in Italian waters, a compulsory Italian Insurance Certificate is required. It is important for the insured to note that higher third party limits of indemnity are required for crafts navigated in Italian Waters.