Overview
---
The MFSA's FinTech Strategy aims to establish Malta as an international FinTech hub which supports and enables financial services providers to infuse technology in product and service offerings to drive innovation.
The MFSA aims to establish the foundations to enable FinTech start-ups and scale-ups, technology firms and established financial services providers to develop viable FinTech solutions which drive innovation and enhance access to financial products, increase competition, deliver better customer experiences, and ultimately, contribute to the long-term success of the Maltese financial services sector.
The MFSA FinTech Strategy had been published for industry consultation through a Consultation Document. The feedback received and the MFSA's response and position thereto are summarised in this Feedback Statement.
The Six Strategic Pillars
The MFSA FinTech Strategy proposes to set out six pillars for the MFSA to create a holistic long-term approach to catalyse innovation, growth and competition in the financial services sector, whilst ensuring robust investor protection, market integrity and financial soundness.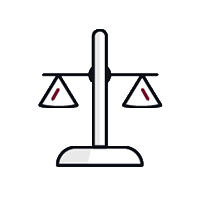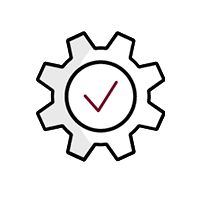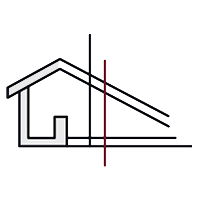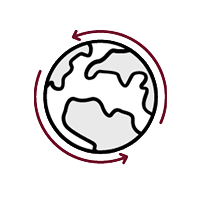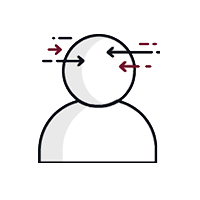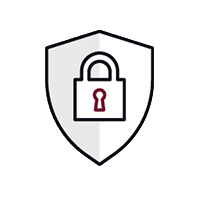 Adopt regulatory and supervisory initiatives to support innovation and improve regulatory efficiency.
The MFSA published a Consultation Document proposing (i) the MFSA Regulatory Sandbox, which will encourage FinTech innovation through its stated objectives and (ii) to set up a framework for the regulatory certification of RegTech solutions, while also encouraging persons developing SupTech solutions to approach the Authority through a dedicated online form. Additionally, a status update of the other strategic objectives presented under Pillar 1 of the FinTech Strategy was also provided.
Industry participants and interested parties were invited to send their responses through an online survey, developed specifically for this purpose, by not later than 30 August 2019.
FinanceMalta, in collaboration with the MFSA, held a Conference and Workshop on 30 July 2019 with regards to the Consultation Document on Pillar 1 of the FinTech Strategy. The MFSA discussed its proposals under this Pillar whilst gathering feedback and answering questions from attendees in an interactive workshop. Further details on this event may be found through the following link.
Through these initiatives, the Authority received several responses from a wide range of industry participants and interested parties including inter alia regulated firms, associations, technology providers, law firms and consultancy firms. The MFSA will be issuing a Feedback Statement summarising the feedback that the Authority received and setting out the MFSA's response and position thereto.
Foster community, demand and collaboration and enhance access to finance.
The development of this pillar involves various deliverables aimed at creating a holistic all-encompassing ecosystem which has the necessary building blocks to foster financial innovation from both start-ups and industry incumbents. The strategic objectives under the Ecosystem Pillar are:
Malta FinTech Innovation Hub
National Cooperation
Access to Finance and Resources
Collaboration between FinTechs and Sector Incumbents
Market Education, Inclusion and Adoption
Encourage collaboration through the adoption of Open APIs and shared platforms.
The MFSA intends to promote the implementation of open architecture and the use of APIs in financial services to bring about a great degree of functionality and versatility.
Additionally, the MFSA intends to carry out a scoping and consultation exercise to determine the need and interest in shared platforms. Should the scoping exercise show that shared platforms would be beneficial for the industry as a whole, the MFSA is proposing to initiate discussions with its partners and interested parties to develop and implement the proposed solutions.
Build international links across jurisdictions to foster collaboration and trust.
The MFSA is building international relationships with the intention to establish FinTech Bridges with different jurisdictions, both within and outside of the EU.
FinTech Bridges are bilateral cooperation agreements which facilitate cross-border FinTech knowledge, adoption and investment. They assist to reduce barriers to market entry whilst encouraging innovation in both countries' financial services sectors by strengthening links between the regulators.
Cultivate deep talent pools and stimulate research and collaborative ideation.
The MFSA wishes to cultivate the country's talent pool by means of specific policies and programmes focusing on increasing Malta's capacity through national and international initiatives. One of these initiatives is the establishment of an Academy offering specialised training to financial supervisors.
The MFSA is also further suggesting the implementation of programmes to encourage R&D in innovation, in collaboration with government, other authorities and agencies and the private sector.
Establish an environment that is resilient to cybersecurity threats.
In order to mitigate the possibilities of unintended consequences and threats emerging from the nature of the technologies employed, it is paramount that FinTechs and industry incumbents implement robust and comprehensive cyber security risk-management systems including risk-mitigation techniques and recovery plans in case of cyber incidents.
  MFSA FinTech Strategy – Pillar 1 Regulation