Tuesday, 30th November 2021 -
Wednesday, 1st December 2021
Intercontinental Hotel, St Julians
This event has already passed and registrations are closed.
Objective
---
This seminar will focus on the EU Commission's AML/CFT package and developments in the fight against financial crime.
Key Topics
---
EU AMLCFT Package
EU Proposed AML/CFT Regulation
EU Proposed AMLA
Cooperation between Competent Authorities
Cooperation between FIUs
International developments in AML
The Role of EBA in the fight against Financial Crime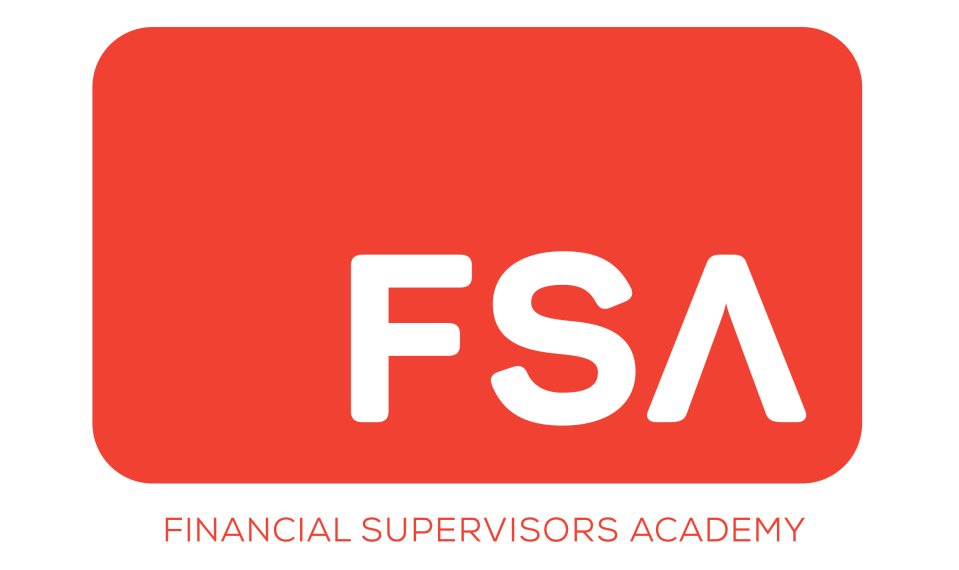 Who Should Attend
---
Anti-Money Laundering Officers, Compliance Officers, Tax and FinTech Lawyers, Government Officials, Professionals in the gambling and payment services sectors and other stakeholders working in the financial services sector together with Regulatory Authorities, European Institutions, Academics and Students.
Registrations
---
The Authority encourages interested participants to register by not later than Friday 26 November 2021. Registration is on a first-come-first-served basis
This conference is being funded by the Hercule III Programme.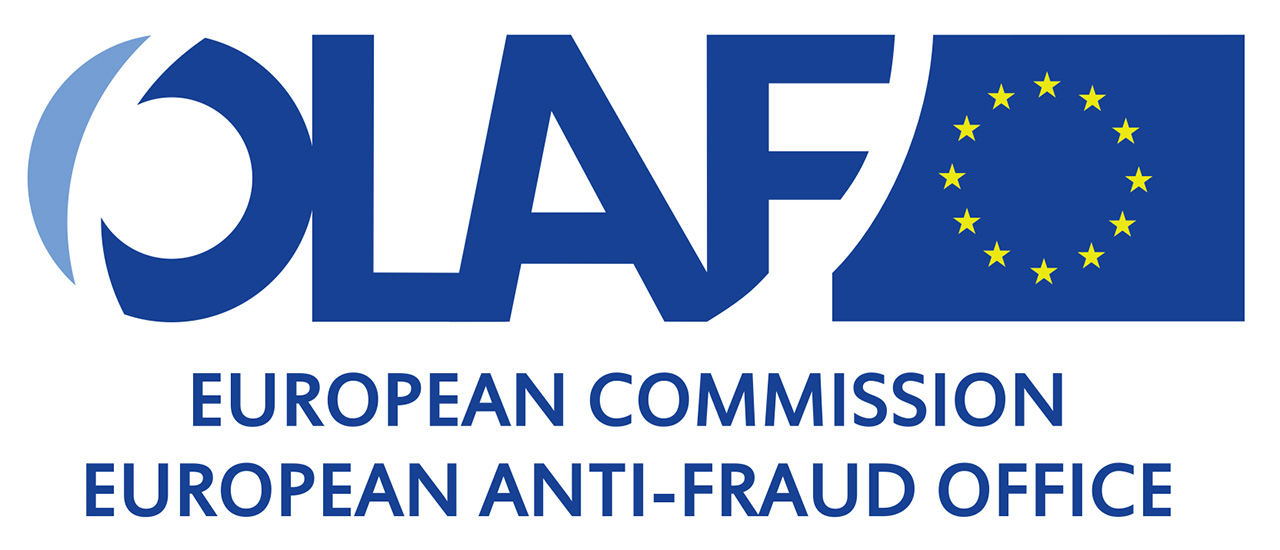 Speakers
---
Chief Executive Officer, MFSA
Joseph Gavin
Joseph Gavin is the Chief Executive Officer of the Authority responsible for chairing the MFSA's Executive Committee and sits on the Board of Governors of the Authority. In his role as Chief Executive Officer of the MFSA, Joseph shall be responsible for the overall management and performance of the Authority, and the implementation of reforms and consolidation in the financial services sector. Critically, Joseph acted as General Counsel within the Central Bank of Ireland between 2009 and 2015, at a time in which the Irish regulator was undergoing significant policy and structural change, and he was instrumental in guiding the Irish watchdog during a sensitive time, post-recession. Joseph was more recently employed as a Partner and Head of Financial Services at an Irish law firm, providing specialist input in areas relating to regulation and enforcement in financial services. Joseph has more than 40 years of experience as a lawyer in Financial Services generally.
Chief Officer Supervision, MFSA
Christopher Buttigieg
Dr Christopher P. Buttigieg was appointed as Chief Officer Supervision in March 2020 following his appointment as Chief Officer Strategy, Policy and Innovation in 2019. During his tenure as Head of Securities and Markets Supervision before 2019, which stretched over four years, Dr Buttigieg was responsible for work in the field of policy, regulation and supervision of securities, markets and FinTech. He joined the Authority in 2000 as Manager in the Investment Services Unit and has gained professional experience in various areas of financial regulation, supervision, the investigation of market misconduct and the enforcement of sanctions. Dr Buttigieg was responsible for implementing various pieces of EU legislation in the field of securities and markets and has led different regulatory and supervisory teams within the Authority. He sits on the Authority's Supervisory Council and represents the MFSA at various European Fora on financial regulation and supervision. He is the MFSA's alternate member on the ESMA Board of Supervisors and is the Chair of the ESMA Data Standing Committee. Dr Buttigieg is a lecturer in the Banking and Finance Department of the University of Malta and has published various papers on financial regulation and supervision in academic and professional journals. For a period of two years, up to April 2015, Dr Buttigieg was a director on the board of the Malta Resources Authority, Malta's energy regulator. In 2015, the President of Malta appointed Dr Buttigieg as a member on the board of the Fund for Voluntary Organisations. Dr Buttigieg is also a member of the Board of Trustees of the Academy of European Law (Trier).
Director, FIAU
Kenneth Farrugia
Mr Farrugia holds a Bachelor of Accountancy (Hons) and a MA in Business Ethics. He is a Certified Public Accountant, a fellow member of the Malta Institute of Accountants (MIA) and a member within the Malta Forum of Internal Auditors (MFIA). Throughout his career Mr Farrugia held audit positions both within private audit firms and the public sector. Prior to joining the FIAU, for nine years up to 2017, he was engaged within the Internal Audit and Investigations Department (IAID) and as from November 2012 he headed the Department as Director General. Mr Farrugia has extensive experience in EU Funds Audits, Internal Audit, Risk Management, Financial Investigations and OLAF Anti-Fraud Coordinating Services (AFCOS) related matters. He provided support to the Internal Audit & Investigations Board (IAIB) to draft policies and procedures, to implement and manage the necessary change programmes and served as Secretary to that Board. Mr Farrugia participated in various meetings, seminars and conferences organised by the European Commission in the fields of auditing and financial investigations. In 2017, Mr Farrugia joined the FIAU, Malta's government agency established to combat money laundering and the funding of terrorism. Mr Farrugia provides strategic direction to the various sections of the Unit, including the section responsible for intelligence analysis, the AML/CFT supervisory and enforcement teams of the FIAU, and legal and international relations section. Additionally, Mr Farrugia together with the FIAU Management team initiated a process of reform/restructuring of the FIAU overall operations to better meet the challenges emanating from ML/TF risks in Malta. Mr Farrugia frequently represents the FIAU in international fora including the EBA AMLC, FIU Platform and EGMONT among others.
Deputy Director, FIAU
Alfred Zammit
Alfred Zammit, Deputy Director of the FIAU, joined the Unit in 2010. He is responsible for assisting the Director in providing strategic direction to the various sections of the Unit, including the Intelligence Analysis Section, the Supervision and Enforcement section, and the Legal Affairs section. Mr Zammit regularly participates in AML/CFT international workshops and conferences, and represents the FIAU in international fora, such as the meetings of the Egmont Group of FIUs, the EU FIU Platform and Moneyval, among others. He has participated in various AML/CFT training sessions, both locally and internationally, and regularly contributes in formulating AML/CFT guidance documents, legal amendments and the transposition of EU AML/CFT directives. Mr Zammit also participates in the various internal committees, including the Compliance Monitoring Committee, which reviews compliance cases and possible breaches by subject persons of the pertinent legislation. In 2005, Mr Zammit graduated with a Bachelor of Commerce (Hons) in Management and Economics from the University of Malta. After graduating, he joined the Central Bank of Malta and was responsible for the analysis and assessment of data of institutions operating in the bank and non-bank financial sectors as part of the Central Bank's process assessing the economy's financial stability. Prior to joining the FIAU, Mr Zammit also worked for several years within the private sector in the provision of company services.
Head, Conduct Supervision, MFSA
Emily Benson
Emily Benson was appointed Head of Conduct Supervision in March 2020. Emily is a UK regulatory lawyer with over 30 years of experience in the Financial Services sector. After qualifying as a solicitor in private practice, her career has included senior positions with the UK's financial services regulator, then the FSA, and in-house with a high profile bank and a leading insurer. She has also worked for private firms and with a global consultancy firm. Her clients have been from all retail sectors and she is highly experienced in all forms of regulatory investigations and reviews, including leading reviews commissioned by the FCA under its skilled persons regime. Recently as Department Head in a leading UK law firm, she has advised on all types of regulatory processes including authorisations, compliance and corporate governance requirements for investment firms, intermediaries and banks and has led complex investigations and remediation projects. In addition to leading the regulator's cross sectoral supervision of conduct, Emily will be continuing the regulator's supervision of trustees and corporate service providers.
Head, Financial Crime Compliance, MFSA
Anthony Eddington
Financial Crime Compliance is a dedicated AML/CFT supervisory function established to strengthen the MFSA's role in preventing the use and involvement of authorised persons in money laundering and financing of terrorism. The function is entrusted with the supervision of the Authority's licence holders to verify that they comply with AML/CFT legislation and procedures, and monitors international sanctions and other restrictive measures whilst providing regulated entities with the relevant information and guidance. In fulfilling its remit, it also coordinates closely with the prudential and conduct functions of the MFSA and collaborates externally with the Financial Intelligence Analysis Unit, the National Coordinating Committee for AML/CFT, the Sanctions Monitoring Board and other National and international Stakeholders.
Head, Communications, MFSA
Vanessa Macdonald
Vanessa Macdonald spent 25 years working in journalism, mostly at editorial level, specialising in finance, business and the economy. She spent several years as head of communications for a leading telecommunications company, a commercial bank and more recently the Central Bank of Malta. In all these roles, she initiated and completed several projects and worked at strategic level with the top executives to improve both internal and external communications, including social media marketing. Most of the roles also involved corporate social responsibility, where her priority was to ensure rigid protocols and governance. Over the course of her career, Vanessa spent 13 years overseas in a number of countries, including Qatar, the US and the UK, working in various sectors, ranging from international trade to medical audit. Vanessa has a diploma covering economics, marketing and the EU.
Head, FIU Latvia
Ilze Znotina
llze Znotiņa is Head of Latvia's Financial Intelligence Unit since 1st June 2018. In June 2018 Mrs Znotiņa was appointed Head of Latvia's delegation to Moneyval and FATF; under her leadership the country managed to demonstrate establishment of a strong and robust financial crime prevention system. Prior to joining FIU Latvia, Mrs Znotiņa had a career as a sworn attorney-at-law specialising in dispute resolution. Her main areas of expertise included regulatory issues, insolvency, IP, anti-bribery and anti-money laundering, fraud and white-collar crime. Mrs Znotina has submitted her doctoral thesis in the Faculty of Law, University of Latvia. She holds a Master degree in International and European Law from Riga Graduate School of Law and a Bachelor degree in Law from the University of Latvia. She is an author of number of publications related to law, fraud and corruption as well as a frequent speaker on these topics.
Policy Officer, EU Commission
Olena Loboiko
Olena is a policy officer at the European Commission, currently working in the Financial Crime unit of DG FISMA, with extensive experience and expertise in European regulatory and policy framework in the financial sector. Over the last 3 years, Olena has been involved in all Commission's initiatives the area of anti-money laundering and countering the financing of terrorism relating to the financial sector, including the recent legislative proposals. Previously, Olena has worked in the Banking unit of DG FISMA, in the area of prudential regulation for banks. Before joining the European Commission in 2017, Olena has worked at De Nederlandsche Bank (Dutch Central Bank) in the area of prudential supervisory policy for over 5 years. Olena received her LLM in European Union law (cum laude) from Erasmus University of Rotterdam in 2011, and is an MBA candidate at Bayes Business School, City University of London.
AML/CFT Expert, SEPBLAC
África Pinillos Lorenzana
África Pinillos is Head of the Supervision Area of Sepblac, Spanish AML Supervisor and FIU, since April 2021. Currently, her area is in charge of Sepblac's design of the supervisory strategy and plans and cooperation with domestic and international stakeholders. Africa joined the Banco de España as Advisor in the Legal Department where she worked 12 years. In 2006 she was seconded as Legal Adviser at the ECB in the Directorate General Legal Services. In 2013 joined Sepblac as an AML/CFT analyst for the FIU area and in 2015 was assigned to the Supervisory Area. Her expertise is in financial and AML/CFT regulation and supervisory aspects. She has been participating in various European and international AML/CFT working groups, committees and fora for 7 years, mentioning its participation as member of the EBA's AML/CFT network of experts. Africa participates in various national and international training forums in centers of recognized prestige and has publications on financial regulation in specialized journals and collective works.
Assistant Attaché, Homeland Security Investigations, Rome
Gary Tirabassi
Gary Tirabassi is a Special Agent with Homeland Security Investigations (HSI), the criminal investigative arm of the Department of Homeland Security. Mr. Tirabassi currently serves as the Assistant Attaché in the HSI Attaché Rome office which covers Italy, the Holy See, San Marino, Switzerland, Liechtenstein, and Malta. Prior to his recent assignment to Rome, Mr. Tirabassi supervised the New England High Intensity Drug Trafficking Area (NEHIDTA) Financial Task Force in Boston, Massachusetts. Mr. Tirabassi began his federal law enforcement career in 2007 in San Diego, California. While assigned to HSI domestic offices in San Diego and Boston, Mr. Tirabassi was dedicated to investigating financial crimes. He has led numerous high-profile, multi-agency investigations resulting in the dismantlement of several transnational criminal organizations to include dismantling a major facet of a Mexican Drug Cartel's financial operations. Investigative teams led by Mr. Tirabassi have resulted in over 100 criminal arrests and seizures of millions of dollars in criminal proceeds. Mr. Tirabassi is recognized as a financial investigations subject matter expert and was a major contributor to a regulatory ruling on the Bank Secrecy Act. Prior to joining federal law enforcement, Mr. Tirabassi proudly served in the United States Marine Corps. He also served four years as a personal aide to a former President of the United States. Mr. Tirabassi earned a Bachelor of Science degree in finance from Syracuse University and studied criminal justice at Boston University.
Head of Financial Crime Compliance, APS
Cynthia Borg
Cynthia Borg is a certified financial crime compliance professional, with a 28-year career in Banking. She spent 26 years with HSBC Bank Malta plc where she held various positions including that of an internal auditor and in AML headship positions. In 2013 she was appointed as the Bank's Financial Crime Compliance Lead for the Retail Banking & Wealth Management Services. Subsequently Ms Borg was assigned a more focused role as the Bank's Head of Global Standards and AML operations. In 2016 she was appointed Head of Compliance and MLRO for MeDirect Bank Plc and two years later she moved to Diligex, an AML/CFT specialised firm, as Head of Compliance. Cynthia Borg is now the Head of Financial Crime Compliance and Group Money Laundering Reporting Officer for APS Bank plc and ReAPS Asset Management, a subsidiary of the Bank. A position she has held for the past eleven months.
Head, FIU, Estonia
Matis Mäeker
Matis Mäeker is the current head of the Estonian FIU and a member of the MONEYVAL Bureau. In his previous position he has worked 9 years for the Estonian Financial Supervisory Authority, from which several years as the head of AML/CFT Department. Matis is also the author of a book named "The AML Compliance Book".
Assistant Secretary General, Malta Bankers' Association
Rita Sammut Buontempo
Rita Sammut Buontempo joined the Malta Bankers' Association as Assistant Secretary General on 23rd September 2019. Mrs Sammut Buontempo has extensive experience in the banking industry, holds an Honours degree and a Masters, both in Accountancy, and is a Certified Public Accountant and Fellow of the Malta Institute of Accountants. She started her career with Mid-Med Bank Ltd in 1984, where she occupied various roles in different sectors, including Regulatory, Finance, Credit and Retail Banking. Mrs Sammut Buontempo was then employed as a Senior Manager with HSBC Bank Malta plc, in 1999, where she specialised mainly in Finance, Regulatory and Treasury Accounting, until 2014 when she took early retirement from the Bank. Mrs Sammut Buontempo headed the technical delegation, representing Mid-Med Bank plc, on the Malta Financial Services Authority (MFSA) Technical Working Group, which implemented the Capital Requirements Directive BD08, in 1998. She also headed the technical delegation, representing HSBC Bank Malta plc, on the Malta Financial Services Authority (MFSA) Technical Working Group, from 2005 to 2006, which implemented the Basel II regime (EU Directive – Recast 2000/12). Subsequent to her banking career, Mrs Sammut Buontempo entered the field of banking advisory services with 2 of the Big 4 audit firms. In one of the highlights of her advisory career, she was responsible for the audit of a local Significant Bank's Own Funds under the Basel III regime, during the Asset Quality Review conducted by the European Central Bank (ECB). Mrs Sammut Buontempo has also worked in the field of property management, as a finance manager.
Policy Officer, EU Commission
Chiara Bacci
Chiara Bacci works as a policy officer in the European Commission's Directorate-General for Financial Stability, Financial Services and Capital Markets Union. She joined the financial crime unit in 2019 and leads the team dealing with the EU anti-money laundering framework. Prior to that and since joining the Commission in 2014, Chiara dealt with a number of files relating to the internal market, from consumer protection to antitrust rules. Between 2016 and 2020, she has been involved in the preparation of the UK's exit from the EU and the negotiation of the Trade and Cooperation agreement. Chiara graduated from the University of Bologna in public, political and social communication and holds a specialised MA in diplomatic studies.
Book Now
---
This event has already passed and registrations are closed.