About this Training
PLEASE NOTE THE CONFERENCE IS FULLY BOOKED. 
For any questions or queries please contact [email protected] .
Welcome to the Sustainable Finance Conference - a transformative event bringing together experts and leaders in the field. Explore the current state of the Sustainable Finance Revolution and the role of the European Central Bank in driving the shift from Brown to Green finance. Learn about Malta's Green and Digital economic transition and the private sector's crucial involvement in sustainability and ESG. Uncover the significance of transparency in company disclosures and learn more about Green Bonds and Capital Markets. Join us to understand sustainable investments and the vital role of investment firms in building a greener future. Register now for this inspiring journey towards a more sustainable tomorrow! The conference is free of charge.
Date: Tuesday, 10 October, 2023
Time:  08:30 AM – 17:30 PM
Venue: Corinthia, St George's Bay, St Julian's, Malta
Deadline for registration: 9:00 AM, 3 October 2023
Target Audience: Private Sector Representatives, Industry Practitioners, Academics, Students, Regulatory Authorities, Central Banks, EU Institutions
About the Lecturers
Kenneth Farrugia
Chief Executive Officer, Malta Financial Services Authority (MFSA)
Kenneth Farrugia, CEO of the MFSA, holds a Bachelor of Accountancy (Hons), an MA in Business Ethics, and is a Certified Public Accountant and a fellow member of the Malta Institute of Accountants (MIA). Throughout his career, Mr Farrugia held audit positions both within private audit firms and the public sector. Prior to joining the MFSA, Mr Farrugia was the Director of the FIAU, Malta's financial intelligence and single AML/CFT Supervisor and Enforcement Unit in Malta, for six years until April 2023. During his tenure he implemented major policy, system and procedural reforms within the various sections of the FIAU, including intelligence analysis, AML/CFT supervisory and enforcement initiatives, and legal and international relation areas. Additionally, Mr Farrugia spearheaded the setting up of new teams within the Unit such as the cash limitation supervisory team, the central bank account registry and data analytics team, as well as the strategy, policy and quality assurance teams to cater for new responsibilities assigned to the FIAU by law, and also to enhance the overall governance structure of the Unit. He represented the FIAU in international fora, including the EBA AMLC, FIU Platform and EGMONT, amongst others, and participated in various AML/CFT high-level committees. For nine years up to 2017, he was engaged within the Government of Malta's Internal Audit and Investigations Department (IAID) where he held various roles, including that of Director General. Mr Farrugia provided support to the Internal Audit & Investigations Board (IAIB) in drafting policies and procedures, implementing and managing the necessary change programmes and served as Secretary to that Board. He also participated in various meetings, seminars and conferences organised by the European Commission in the fields of auditing and financial investigations.
Dr Christopher P. Buttigieg
Chief Officer Supervision, Malta Financial Services Authority (MFSA)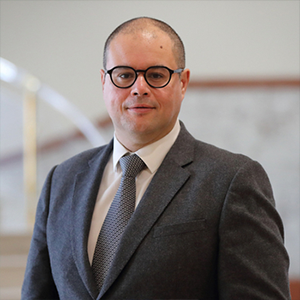 Dr. Buttigieg has twenty-two years of experience in financial regulation and supervision. He is the Chief Officer – Supervision, responsible for the Supervision Directorate, the Chair of the MFSA's Regulatory Committee and the AMLCFT Committee and a member of the Authority's Executive Committee and Risk Committee.  He is responsible for the co-ordination and implementation of the supervisory and regulatory strategy across all the sectors under the MFSA's remit. Between October 2020 and September 2021, Dr Buttigieg fulfilled the role Interim Chief Executive Officer of the Malta Financial Services Authority. Throughout his career at the MFSA, Dr Buttigieg was responsible for managing various functions and teams. He was also responsible for the implementation of several European Directives and Regulations and the development of new regulatory frameworks at national level. Dr Buttigieg is a member of the Board of Supervisors of the European Securities and Markets Authority and European Banking Authority.  He was the Chair of the ESMA Data Standing Committee (until December 2022) and is now the Chair of the ESMA Proportionality and Coordination Committee (PCC). Dr Buttigieg has a commerce degree (B.Com 1998), an accountancy degree (B.Accty. Hons. 2000) and a financial services law degree (M.A. Fin. Ser. 2003) from the University of Malta, as well as a European Union Law degree (M.A. EU Law and Soc 2005) and a doctoral degree in law (PhD 2014) from the University of Sussex (UK). His Doctoral thesis deals with the governance of EU securities regulation and supervision. Dr Buttigieg is an Associate Professor in the Banking, Finance and Investments Department of the University of Malta. He is also a member of the Board of Trustees of the Academy of European Law (ERA) in Trier, Germany, and a visiting lecturer at the same institution. He is an active researcher and has published various papers in reputable journals, including the Columbia Journal of European Law, the ERA Forum, the Journal of Financial Regulation and Compliance, the Journal of Business Law and the Law and Financial Markets Review. His latest publication deals with the institutional architecture for financial supervision of a small jurisdiction and proposes reforms with a view of achieving more efficient and cost-effective financial supervision.
Lorraine Vella
Head, Capital Markets Supervision, Malta Financial Services Authority (MFSA)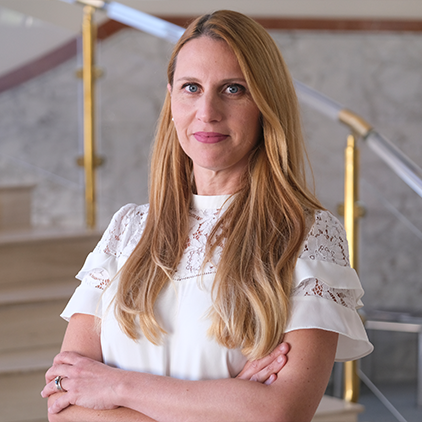 Lorraine Vella was appointed Head of the newly established Capital Markets Supervision function on 1 May 2022. Lorraine, a certified public accountant, joined the MFSA in 2000 and has worked in a number of areas within the organisation, gaining extensive knowledge in regulation, supervision and enforcement in the financial markets sphere. Having more than 15 years of experience in capital markets, throughout her career she was also directly involved in the transposition and implementation of various EU legislation, including the Prospectus Directive, Transparency Directive, Shareholders Rights Directive and Takeover Bids Directive. Lorraine has represented the MFSA within various Committees of the European Supervisory Authorities and is currently actively involved in European Network Groups related to supervision in financial services. She is also an alternate member on the Board of Supervisors of the European Securities and Markets Authority.
Sarah Pulis
Head, Conduct Supervision, Malta Financial Services Authority (MFSA)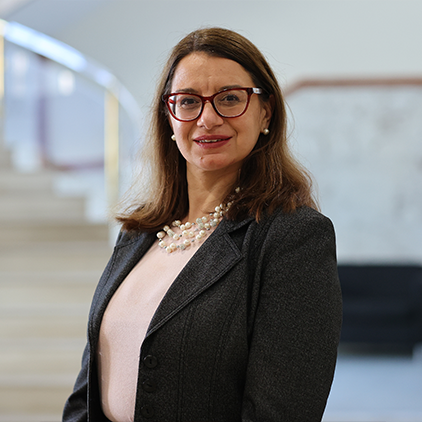 Sarah Pulis holds the position of Head within the Conduct Supervision function at the MFSA. Sarah has twenty years of experience in the regulation and supervision of financial services, namely investment firms, collective investment schemes, company services providers, insurance undertakings and insurance intermediaries.During her career, she has represented the Authority on various committees with ESMA and EIOPA. Sarah read law at the University of Malta and graduated as a Notary Public and Doctor of Laws in 1996 and 1999 respectively. She also obtained a Master of Laws in European Union Law from the University of Leicester in 2006.
Marco Bodellini
Senior Research Scientist in Sustainable Finance Law, House for Sustainable Governance and Markets – ADA Chair University of Luxembourg
Marco Bodellini is a Senior Research Scientist in Sustainable Finance Law at the House for Sustainable Governance and Markets – ADA Chair University of Luxembourg. He has published a number of books and articles in US, UK and European peer-reviewed journals, mainly in the areas of banking regulation, corporate governance of financial institutions, sustainable finance, fintech, central banking and investment fund regulation. He is a member of the editorial board of law journals and books series, including Business Law Review (Wolters Kluwer International) and Financial Regulation International (Informa Law). His main areas of research include bank crisis management, central banking, corporate governance of financial institutions, systemic risk and financial stability, shadow banking, sustainable finance and investment fund regulation. He is a qualified lawyer admitted to the Italian Bar and provides legal consultancy to public and private institutions. He is a Member of the Expert Group advising the European Parliament on bank resolution matters, a Member of the International Association of Deposit Insurers (IADI) Advisory Panel and a special advisor to the Secretariat of Unidroit on bank insolvency. He is also a consultant to the World Bank and the International Monetary Fund.
Iñigo Arruga Oleaga
Adviser, Legal Services, European Central Bank (ECB)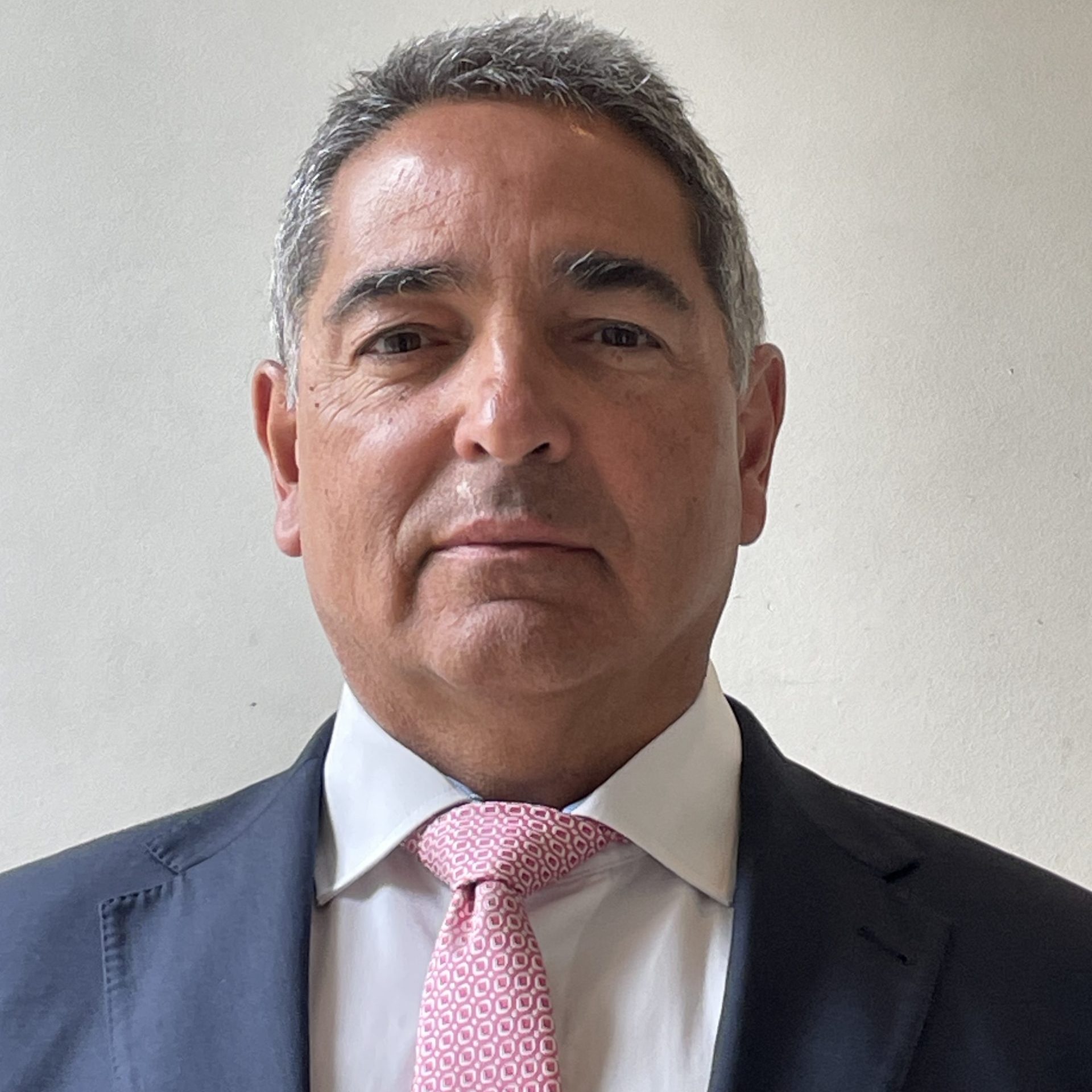 Iñigo Arruga Oleaga is Adviser in the Legal Services of the European Central Bank (ECB), where he has worked since 2001, with a stint at the Legal Department of the International Monetary Fund in 2008-2009. He covers European Union economic governance and financial services legislation including sustainable finance. He also represents the ECB in the European Financial Markets Lawyers Group. Before joining the ECB, he worked at the Court of Justice of the European Union (CJEU), to which he came from legal practice (Madrid Bar). Previously, he worked in commercial banking in New York and Madrid. He studied law and Spanish language and literature at the University of Saragossa (Spain) and European law at the College of Europe in Bruges (Belgium). He lives in Frankfurt am Main (Germany). Latest publication: Abraham, L., O'Connell, M., Arruga Oleaga, I. (March 2023), The legal and institutional feasibility of an EU Climate and Energy Security Fund, ECB Occasional Paper Series, No 313.
Steve Ellul
Chief Executive Officer, Project Green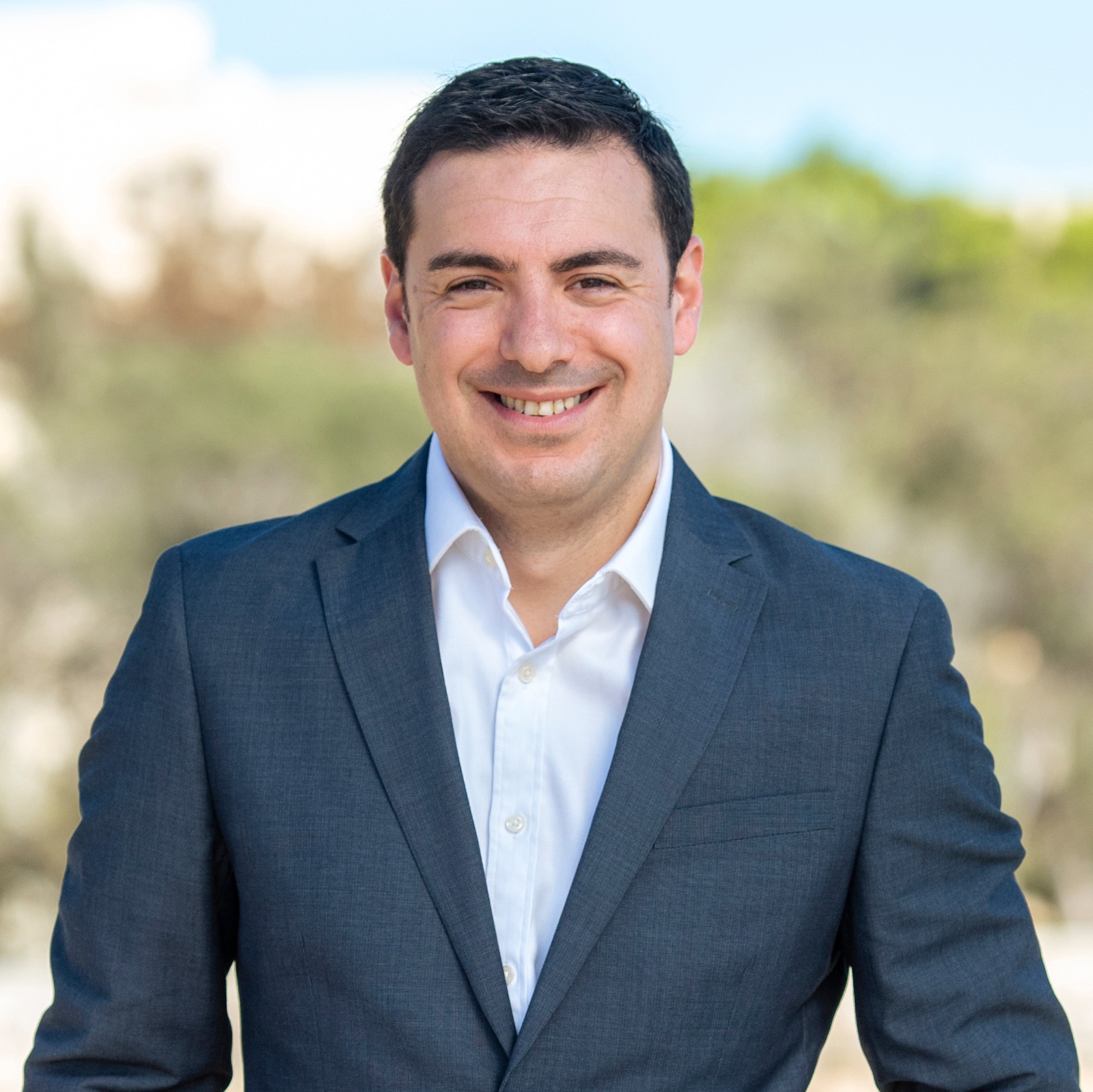 Steve Ellul is an asset manager by profession and a lecturer at the University of Malta. He started his investment management career as an investment specialist for Malta's largest institutional asset management firms where he specialised in asset valuations and portfolio management. Steve was an advisor and portfolio manager for captive insurance companies and mutual funds investing in the MENA region before moving into investment management for HNWI portfolios and institutional clients. Ellul is a strong proponent of ESG. He was one of the first Maltese asset managers to introduce the ESG concept in investment decision making and today he is assisting a number of Maltese financial intermediaries and corporate entities as they invest in carbon footprint reduction projects. He also helped design the Malta ESG portal. An initiative which has attained voluntary ESG commitment by some of Malta's largest companies totalling €3 billion worth of assets. Steve is also a key proponent of the Green bond framework which enables Maltese companies to fund environmental and sustainable projects through the Malta Stock Exchange and is involved in public offerings of this nature.
George Vella
Chairperson, FinanceMalta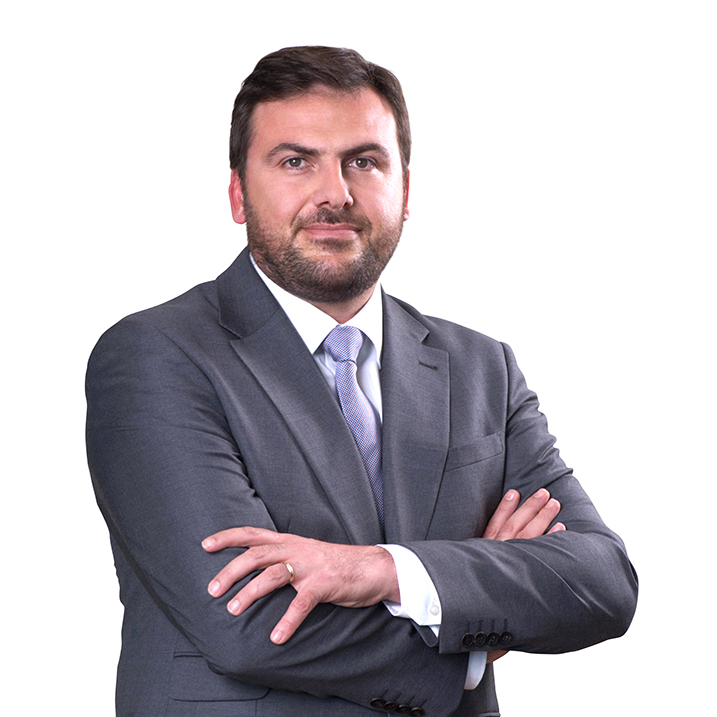 George Vella is a Partner in the Advisory arm at Grant Thornton. He holds a Bachelor of Arts (Honours) in Accountancy and a Masters degree in Business Administration (MBA) from Henley Management College (UK). He has over 25 years experience in corporate and project finance, research and development, strategic and project management.  ​ ​As a partner in the Transaction Advisory Services at Grant Thornton, George leads a team of professional business advisors that provide projections, feasibility studies and cost benefit analyses, assistance in the preparation of business plans, business valuations, due diligences, assistance with mergers and acquisitions,  project finance and corporate finance advisory services for a range of private sector and public sector organisations.  As all such assignments require complex financial models. ​
Marcel Cassar
Chief Executive Officer, APS Bank plc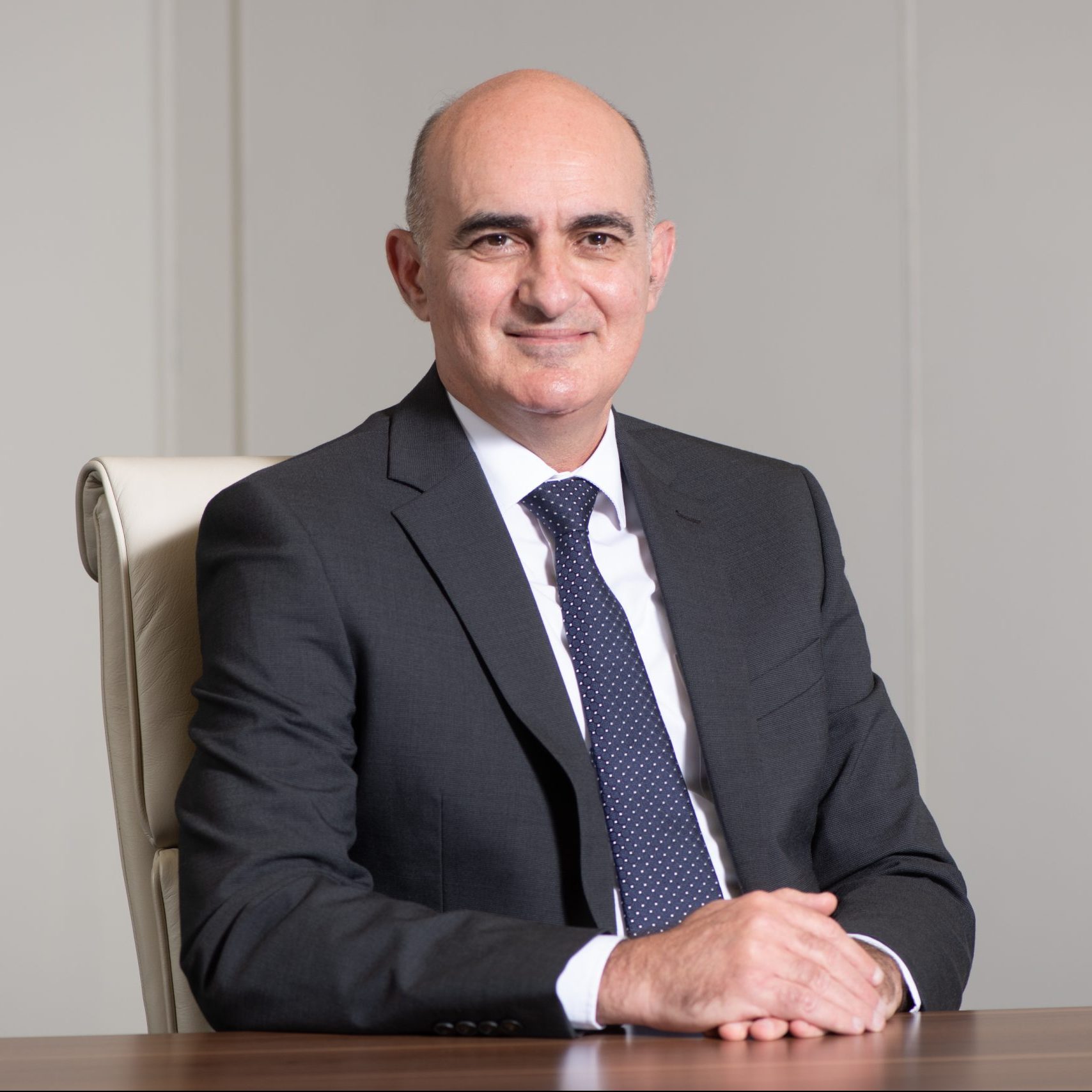 Marcel Cassar is CEO of APS Bank plc since 2016. His career started in 1987 with Price Waterhouse, followed by successively senior executive positions at MIBA/MFSC (now MFSA), Lombard Bank Malta plc and FIMBank plc. He presently chairs the Malta Bankers' Association and sits on the board of the European Banking Federation. Marcel is a CPA, fellow of the Malta Institute of Accountants and holds an MBA in Bank Financial Management jointly from the University of Wales and Manchester Business School (1995). He has lectured, supervised and examined at both FEMA and the MA Financial Services course, University of Malta.
Dr Gordon Cordina
Chairman, Bank of Valletta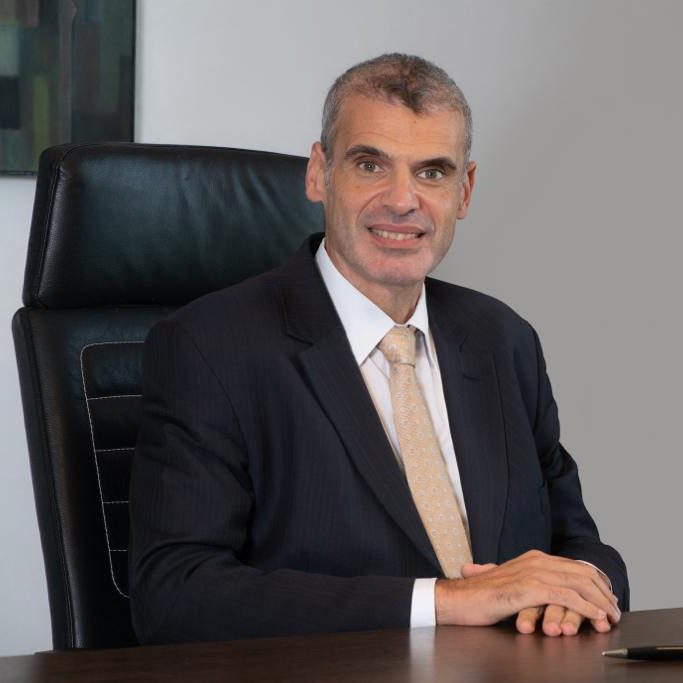 Chairman of Bank of Valletta, also Chairing its ESG Committee and chairing the Nominations and Remuneration Committee of same bank.  Chairman of Mapfre MSV life and through the private consultancy firm which he co-founded in 2006, is involved in a number of local and international research projects and consultancy assignments with institutions including the EU Commission, NGO's and private sector entities.  Also, a visiting senior lecturer at the University of Malta. Several years' experience of Board and Risk Committees in major financial institutions in Malta, amongst which Bank of Valletta and HSBC Bank Malta.  He served as Manager of the Research Department of the Central Bank of Malta, Director General of the National Statistics Office of Malta, Head of the Economics Department of the University of Malta and Economic Advisor to the Malta Council for Economic and Social Development.
Maria Cauchi Delia
Chief Executive Officer, The Malta Institute of Accountants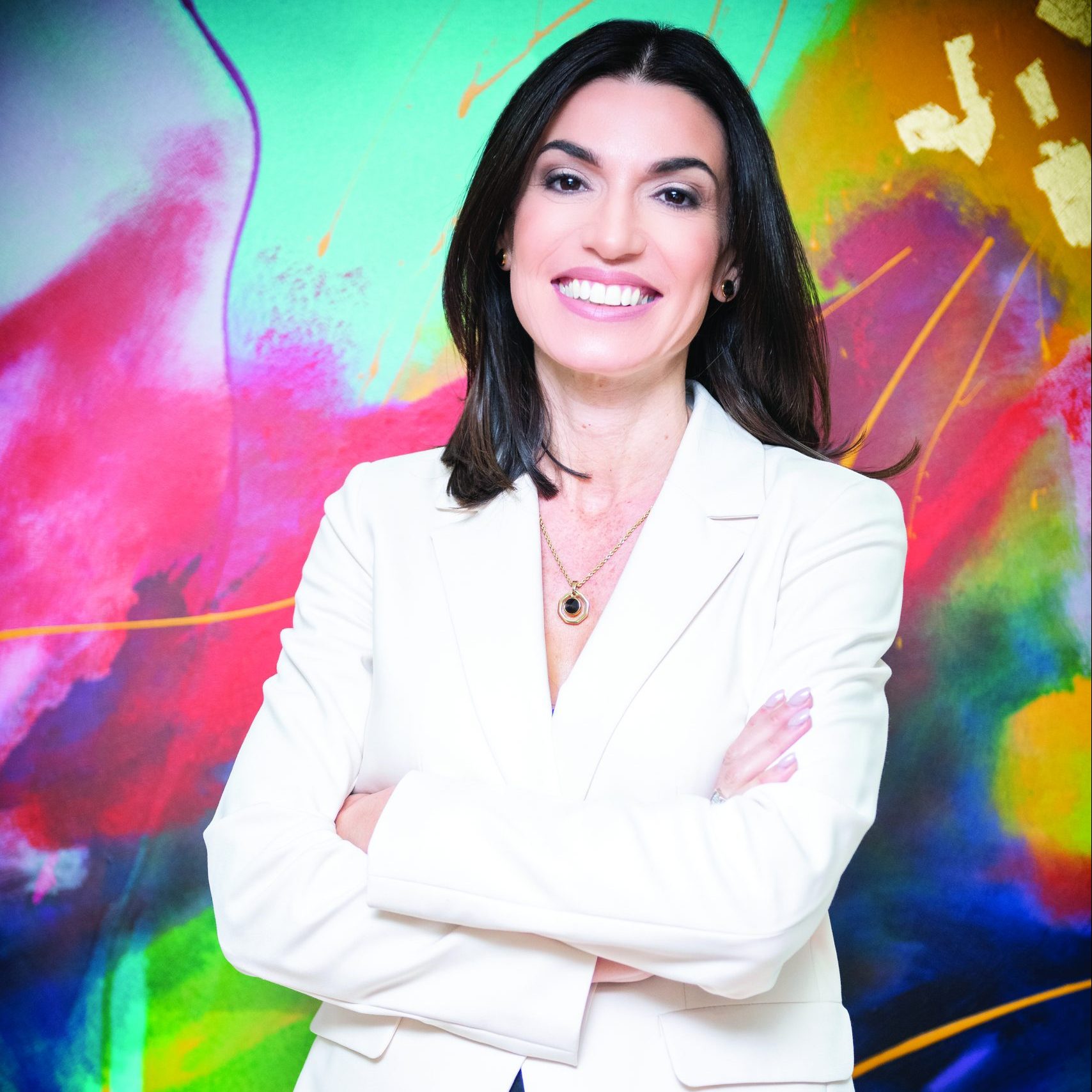 Maria Cauchi Delia is the Chief Executive Officer of the Malta Institute of Accountants, the sole professional accountancy body in Malta. In her role, she leads the institution in the fulfilment of its strategic objectives, in advising national and international institutions in matters concerning the profession and the wider financial industry and represents the MIA in its engagements with key stakeholders at both national and international level. As a certified public accountant, Ms. Cauchi Delia brings extensive expertise gained from her diverse experience in both the public and private sectors, having worked in various institutions in Malta and abroad. She holds a degree from the University of Malta and is a Fellow Member of the Malta Institute of Accountants.
Perit David Xuereb
Chairman, Malta Council for Economic and Social Development (MCESD)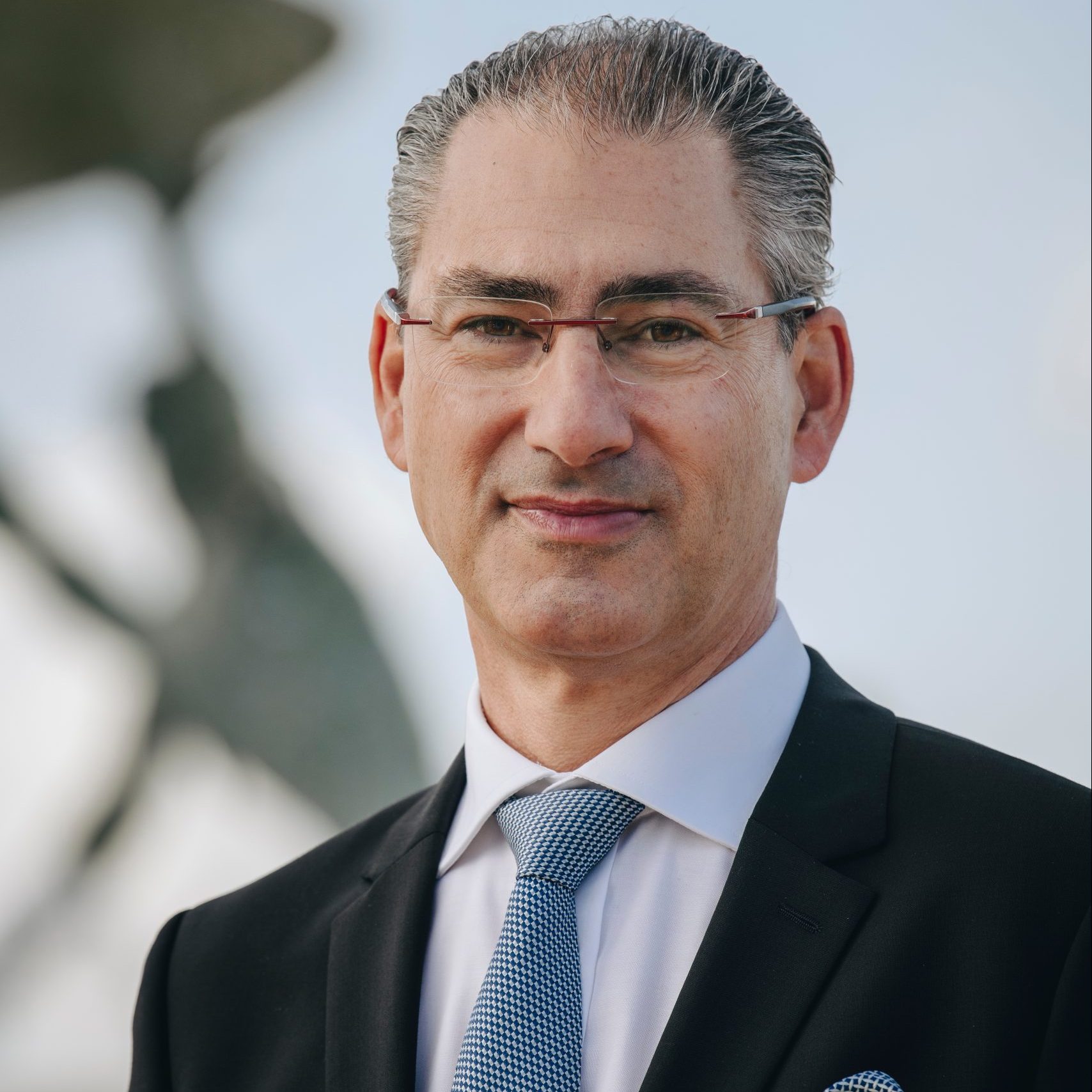 David is an architect and structural engineer and led built-environment teams in many parts of the world for over 30 years.  He currently supports a strong, tangible and committed decarbonized economic transition in Malta through ESG principles that are impactful and exponential. David lectures at the University of Malta, presided over the Malta Chamber of Commerce between 2019 and 2021 and currently chairs the Malta Council for Economic and Social Development (MCESD) and the Malta ESG Alliance (MESGA).
Gabriella Borda
Sustainable Finance & Decarbonisation Advisor, Avvena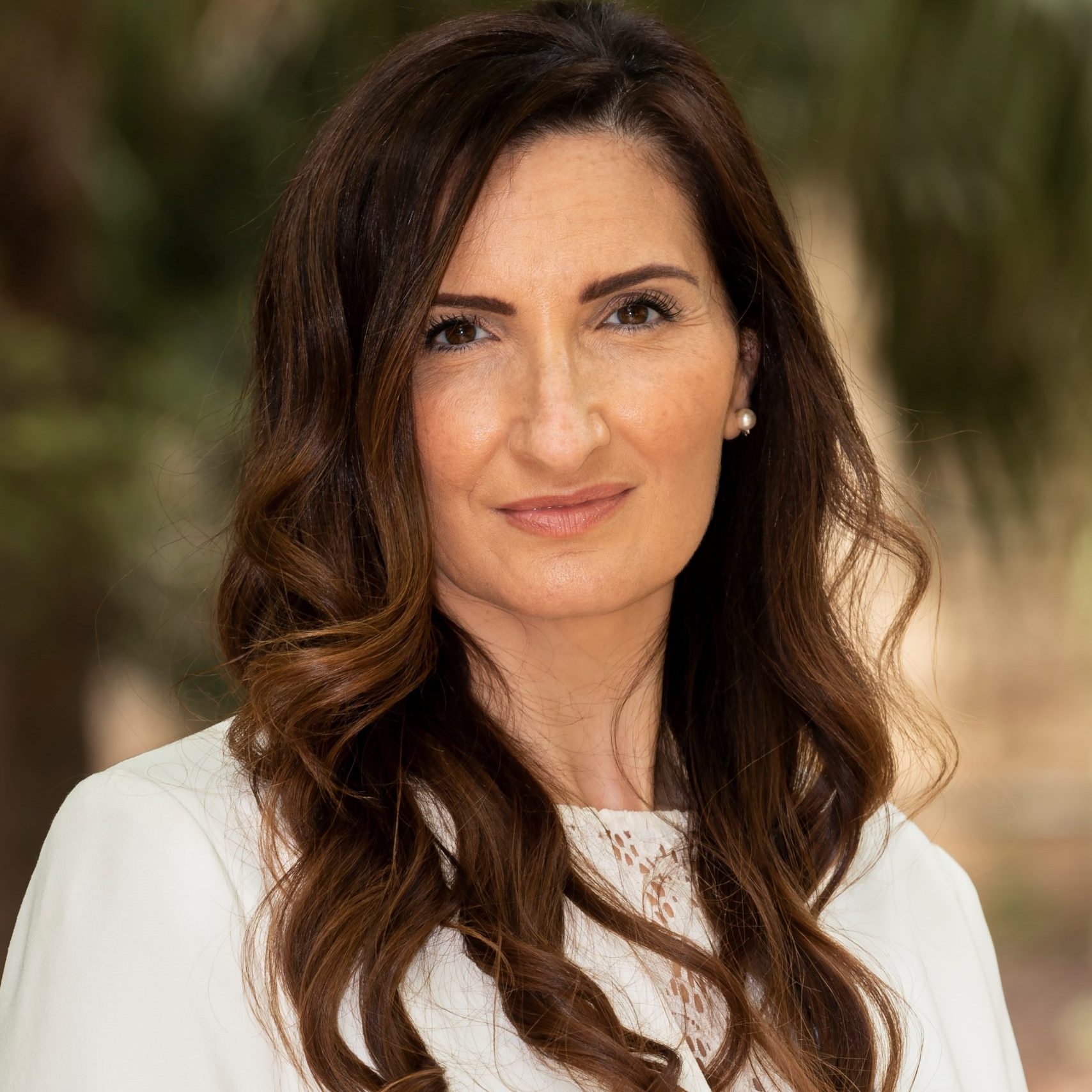 Gabriella is an accomplished ESG and Sustainability Advisor with a diverse background in both local and international contexts. She excels in coordinating climate and sustainable finance projects and is a valued partner at Avvena, a distinguished French consultancy firm that specializes in decarbonization strategies and green technology solutions, operating in Malta, France and Spain. Currently, Gabriella contributes as a visiting lecturer at the University of Malta, imparting her expertise in ESG to eager learners. Additionally, she holds a membership in the Renewable Energy Institute, where she successfully completed a specialized program focusing on key areas like Green Hydrogen Energy and Energy-Efficient Buildings.
Michael Bianchi
Director, Financial Services Industry, Deloitte Malta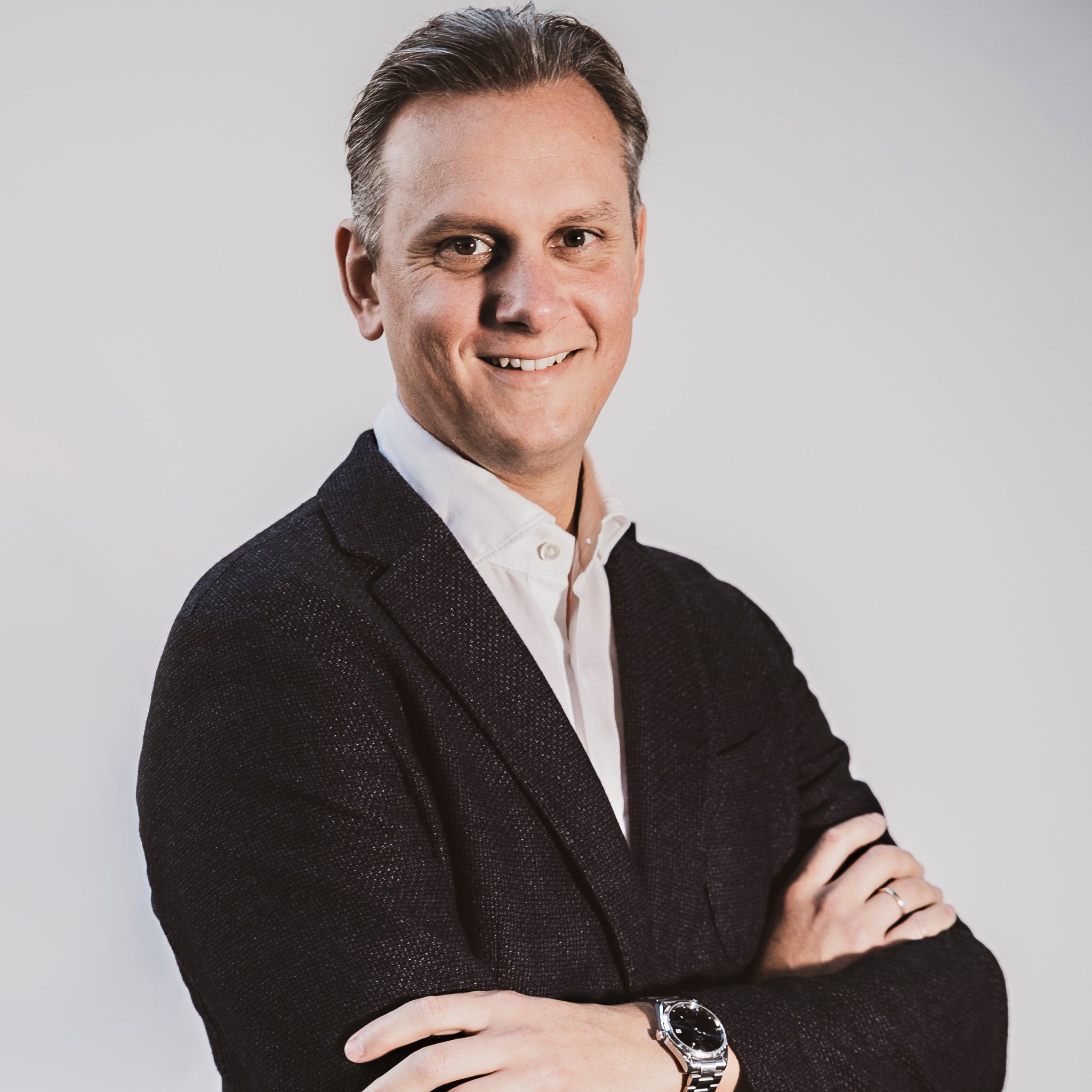 With well over 15 years of working experience, Michael is specialised in Investment Management Services working within Deloitte's Financial Services Practice. During this time Michael worked for two years with Deloitte in London, managing a number of multi-national companies in the Insurance and Investments Management Practice prior to returning to Deloitte Malta in 2009. Michael services a broad client base both locally and internationally and is responsible for the statutory and non-statutory audits of a number of clients, including Collective Investment Schemes, Investment Management Companies and Fund Administrators as well as other regulated and non-regulated entities. Michael coordinates various international engagements where he has developed numerous connections within the Deloitte Network. Michael also Chaired the FSI sub-Committee at the Malta Institute of Accountants for two years and is now Chairing the Sustainable Finance sub-Committee at the Institute. Furthermore Michael chairs the Sustainable Finance working group at the Malta Financial Services Advisory Council and is also the Sustainability Leader at Deloitte, Malta. Michael is conversant with the technical accounting and reporting requirements for a wide-range of financial instruments and derivative products under IFRS. Michael has a good understanding and appreciation of Information Technology (IT).
Wayne Pisani
Partner, Head of Tax, Regulatory and Compliance, Grant Thornton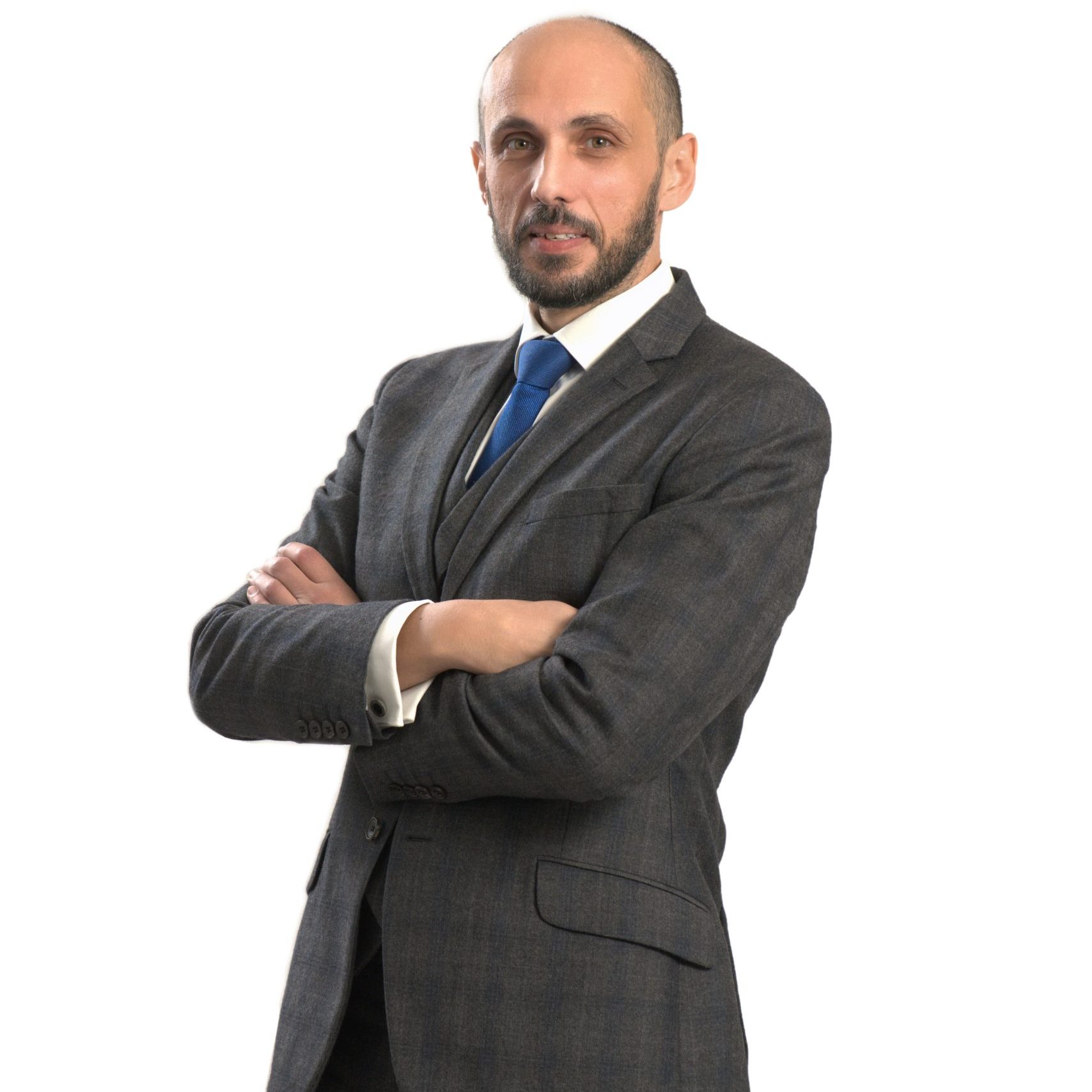 Wayne Pisani heads the tax, regulatory and compliance practice within Grant Thornton and leads the financial services tax and regulatory team. He advises an extensive client base ranging from private clients, including family offices and high-net-worth individuals, to NASDAQ listed companies.  Working across several industry sectors, he deals with a wide range of cross-border regulatory, compliance and tax planning engagements involving both local and international financial institutions, asset protection, M&A and project finance transactions, driving the development of innovative solutions that support clients in their transition to more sustainable outcomes. Wayne is the vice-president of the Institute of Financial Services Practitioners having been the president of the Institute and a member of the board of governors of FinanceMalta between 2018 and 2021. He is presently a member of the steering committee of the Malta Financial Services Advisory Council set up by the Minister for Finance and Employment and tasked with setting out a ten-year strategic plan for the Maltese financial services industry and is also a member of the International Fiscal Association, the International Bar Association and the Maltese Chamber of Advocates. He was admitted to the Bar in 2001 following a Bachelor of Arts degree in Law and International Relations, and a Doctorate in legal studies from the University of Malta in 2001 after researching and submitting a thesis on "Merger control: a comparative study of regulatory systems for potential implementation into the Maltese legal system." Wayne also read for a Master of Arts degree in Financial Services at the University of Malta, graduating in 2003 after submission of a thesis entitled "The Impact of Information Technology on Financial Services". In 2018, having successfully submitted a research project on "Tax arbitrage in ICOs: a European perspective", published in the EC Tax Journal, he was awarded an Advanced Diploma in International Taxation by the Chartered Institute of Taxation. Wayne is a published author and an experienced and passionate digital finance specialist embracing the mantra to pursue "development that meets the needs of the present without compromising the ability of future generations to meet their own needs". He is an active thought leader in the financial technology space, proactively exploring digitalisation opportunities to transition to more sustainable finance, aspiring for net zero and a more sustainable way of living. He is a lecturer with a number of institutes and the University of Malta, makes regular contributions at fintech conferences, and has a passion for the security and technological aspects of distributed ledger technology, sustainable development and the collaborative economy. He is also a joint contributing author to "European Competition Laws: A Guide to the EC and its Member States, the leading legal compendium with respect to Competition law in Europe", published by Lexis Nexis and revised annually
Ryan Borg
Deputy Counsel EU and International Affairs, Malta Financial Services Authority (MFSA)
Ryan Borg was appointed Deputy Counsel – EU and International Affairs within the Malta Financial Services Authority in May 2019. In his role as Deputy Counsel, he is responsible for the coordination of relations with international organizations and foreign regulators. He is also responsible for the formulation of financial services policy, mainly issued by the European Commission and is actively engaged in policy dialogue, negotiations and follow up of EU institutional affairs and dossiers in the area of Financial Services. He also represents the MFSA in the Sustainability Standing Committee within the European Securities and Markets Authority (ESMA). Prior to that, Ryan Borg spent ten years as a diplomat at the Permanent Representation of Malta to the EU in Brussels as Financial Counsellor. He had the privilege to deal with a number of financial services legislations and represented Malta in various EU fora. During his posting in Brussels, he gained professional experience in high level relations with the EU institution, provided any advice on economic and financial affairs and also participated in Ministerial Councils and various bilateral meetings. Throughout the Maltese Presidency in 2017, Ryan Borg had the opportunity to Chair the Financial Counsellors working group and led trialogues negotiations with the European Parliament on a number of legislative files on which political agreement was reached on some dossiers. Ryan Borg holds a Masters in Business Administration and a Bachelor of Commerce in economics and management, both from the University of Malta.
Benjamin Ellul
Junior Analyst, Office of Chief Officer Supervision, Malta Financial Services Authority (MFSA)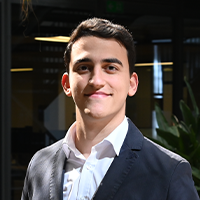 Benjamin joined the MFSA in March of 2022 through and internship with the Strategy, Policy & Innovation Function while reading for his Bachelor of Commerce Degree at the University of Malta. He specialized in two main areas of commerce; Economics and Public Policy. Today, he is a full-time MFSA employee, working as a Junior Analyst within the Office of the Chief Officer Supervision. He assists the Chief in the oversight of the Supervisory Directorate, mainly by ensuring an effective and efficient way of managing information regarding the onsite inspections and supervisory meetings done by the supervisory functions. He also works in close collaboration with the function Heads and internal forums to continuously enhance the documentation of supervisory engagements. In addition, he also holds the role of secretary in the Risk-Based Supervision Forum, as well as an occasional observer in Regulation Committee meetings. At present, Benjamin is also shadowing the work of the MFSA's MLRO, as well as the internal Sustainable Finance Working Group. Moreover, Benjamin will be reading for a Master's degree from the University of London in the coming months, focusing on Finance and Economic Policy. He is also academically active in the internal courses provided by the FSA, where he managed to obtain certifications in Sustainable Finance and AML.
Alex Azzopardi
Partner, Advisory - Risk Consulting Advisory Services, KPMG
Alex joined the firm in 2005 within the firm's Audit function where he specialised in the external audits of financial services entities. After 8 years, Alex moved to the Advisory function, where he assisted in the setting up of the Internal Audit Services line. Today, he leads engagements mainly focused on the provision of services in enterprise risk, corporate governance, regulatory compliance (including licensing), AML/CFT and internal audit services across the regulated financial services sectors and other non-regulated businesses. Alex is the Chairman of the Malta Forum for Internal Auditors, Fellow of the MIA and a member of ISACA.
Learning Objectives
The Sustainable Finance Revolution: Where we are today

Moving from Brown to Green: The Role of ECB

The Green and Digital Transition of the Maltese Economy

Sustainability, ESG and the Role of the Private Sector

Malta's Effort to Move Towards a Green Economy

Disclosure and Reporting: CSRD and SFDR

Disclosure and Reporting: The Significance of Transparency in Company's Disclosures

Green Bonds and Capital Markets

Sustainability Preferences: What are Sustainable Investments and the Role of Investment Firms

Delivery Method
In-Person
Corinthia, St George's Bay, St Julian's, Malta

Entry Requirements
Private Sector Representatives, Industry Practitioners
Academics, Students, Regulatory Authorities, Central Banks, EU Institutions

Duration
9 Hours

Date & Time
10th October, 2023 08:30

What's Included
Detailed Presentations by Speakers