About this Training
Join us at the "Markets in Crypto-Assets Regulation" conference, a premier event dedicated to exploring the regulatory landscape of cryptocurrencies and digital assets. This engaging conference brings together industry experts, regulators, and policymakers to delve into critical topics such as MiCA, investor protection, supervisory convergence, enforcement actions, and the impact on traditional banking and MiFID. Gain valuable insights, participate in dynamic discussions, and stay updated on the latest developments in the rapidly evolving crypto-assets space. Don't miss this opportunity to connect with key stakeholders and shape the future of crypto regulation. Register now to secure your spot! The conference is free of charge.
Date: Thursday, 16 November, 2023
Time:  08:30 AM – 17:30 PM
Venue: Hilton Hotel, St Julian's, Malta
Deadline for registration: 9:00 AM, 6 November 2023
Target Audience: Regulatory Authorities, Central Banks, EU Institutions, Academics, Students, Private Sector Representatives, Industry Practitioners
About the Lecturers
Verena Ross
Chair, European Securities and Markets Authority (ESMA)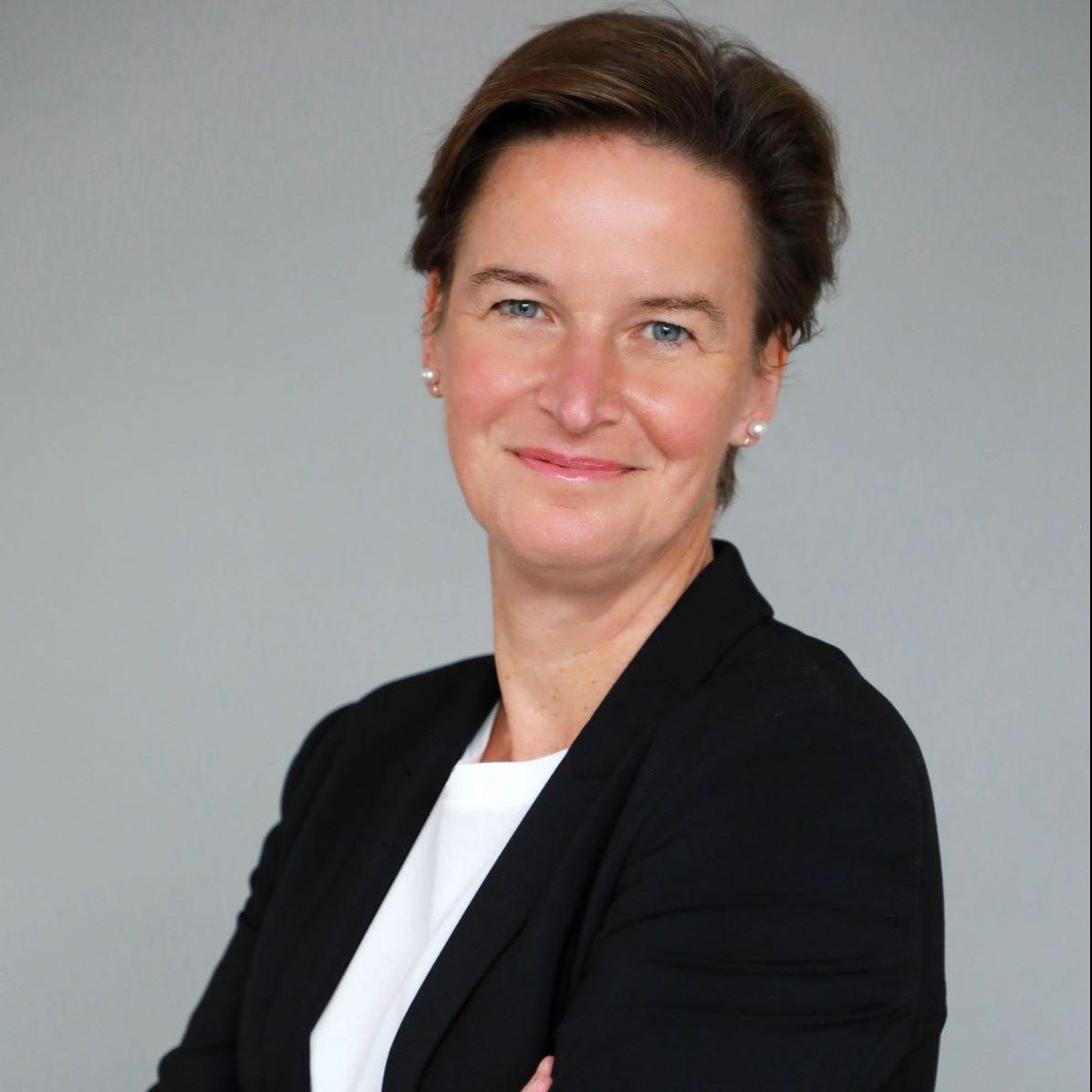 Verena Ross is the Chair of the European Securities and Markets Authority (ESMA). She took up the role on 1 November 2021 and is responsible for representing the Authority as well as preparing the work of and chairing its Board of Supervisors and Management Board. Between 2011 and 2021 Verena Ross served as ESMA's first Executive Director, when she was responsible for building up the organisation and overseeing its day to day running. Prior to this, Verena held a number of senior posts in the UK's Financial Services Authority (FSA) and was a member of the FSA's Executive Committee. Verena joined the FSA in 1998 to run the Executive Chairman's office during the regulator's start-up phase and was briefly a seconded advisor to the Hong Kong Securities and Futures Commission in 2000. She held various positions in the FSA's Markets Division and was Director of Strategy & Risk Division before becoming Director of the International Division. Verena is a German national. Following studies in Sinology and Economics in Hamburg, Taipei and London (SOAS) she began her career at the Bank of England in 1994, where she worked as an economist and banking supervisor
Kenneth Farrugia
Chief Executive Officer, Malta Financial Services Authority (MFSA)
Kenneth Farrugia, CEO of the MFSA, holds a Bachelor of Accountancy (Hons), an MA in Business Ethics, and is a Certified Public Accountant and a fellow member of the Malta Institute of Accountants (MIA). Throughout his career, Mr Farrugia held audit positions both within private audit firms and the public sector. Prior to joining the MFSA, Mr Farrugia was the Director of the FIAU, Malta's financial intelligence and single AML/CFT Supervisor and Enforcement Unit in Malta, for six years until April 2023. During his tenure he implemented major policy, system and procedural reforms within the various sections of the FIAU, including intelligence analysis, AML/CFT supervisory and enforcement initiatives, and legal and international relation areas. Additionally, Mr Farrugia spearheaded the setting up of new teams within the Unit such as the cash limitation supervisory team, the central bank account registry and data analytics team, as well as the strategy, policy and quality assurance teams to cater for new responsibilities assigned to the FIAU by law, and also to enhance the overall governance structure of the Unit. He represented the FIAU in international fora, including the EBA AMLC, FIU Platform and EGMONT, amongst others, and participated in various AML/CFT high-level committees. For nine years up to 2017, he was engaged within the Government of Malta's Internal Audit and Investigations Department (IAID) where he held various roles, including that of Director General. Mr Farrugia provided support to the Internal Audit & Investigations Board (IAIB) in drafting policies and procedures, implementing and managing the necessary change programmes and served as Secretary to that Board. He also participated in various meetings, seminars and conferences organised by the European Commission in the fields of auditing and financial investigations.
Jesmond Gatt
Chairman, Malta Financial Services Authority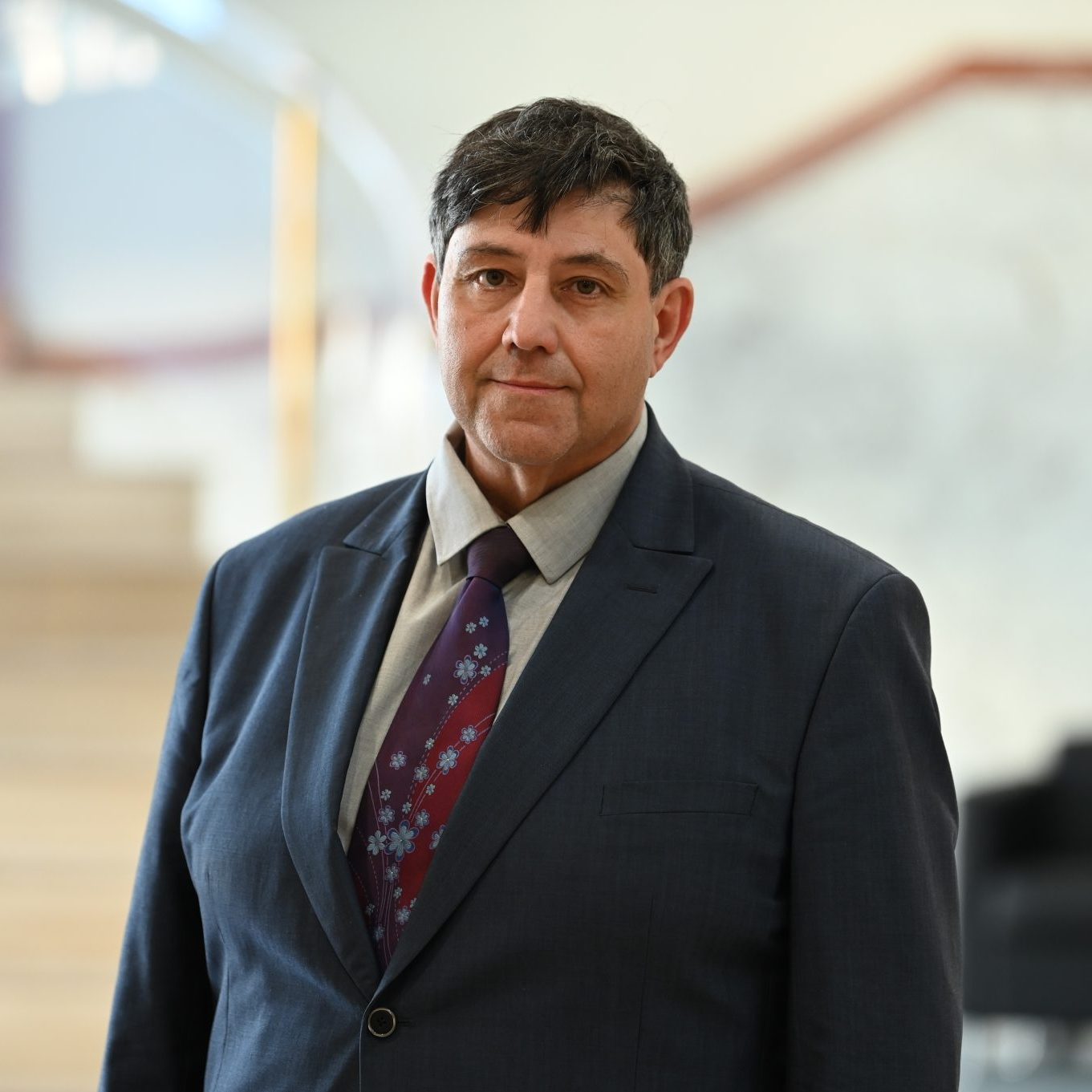 Jesmond Gatt was appointed as Chairman of the Board of Governors of the Malta Financial Services Authority in 2023. Mr Gatt joined the Central Bank of Malta in 1984, graduating in Mathematics and Computing at the University of Malta in 1995. During his career at the Bank, which spans over 37 years, he has worked on all major IT projects holding the position of Chief Officer responsible for retail banking services, management of currency and the regulation of payment systems and infrastructures.  He formed part of the core financial sector team which oversaw the changeover to the Euro in Malta in 2008. Since Malta became part of the European Union he has been a member of a number of Euro system and European Commission committees working on payments systems and the management of euro notes and coins. He has also participated in a number of European Commission initiatives drawing up payment systems regulations. Since 2016 he has been sitting on the Board of the FIAU, acting as Chairman to the Board from 2020. In December of 2022 he has taken up the role of Chief Executive Officer at the Malta Government Investments.
Dr Christopher P. Buttigieg
Chief Officer Supervision, Malta Financial Services Authority (MFSA)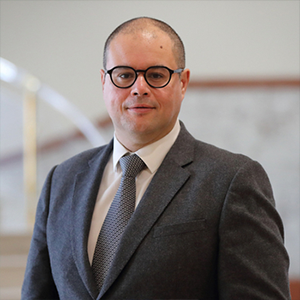 Dr. Buttigieg has twenty-two years of experience in financial regulation and supervision. He is the Chief Officer – Supervision, responsible for the Supervision Directorate, the Chair of the MFSA's Regulatory Committee and the AMLCFT Committee and a member of the Authority's Executive Committee and Risk Committee.  He is responsible for the co-ordination and implementation of the supervisory and regulatory strategy across all the sectors under the MFSA's remit. Between October 2020 and September 2021, Dr Buttigieg fulfilled the role Interim Chief Executive Officer of the Malta Financial Services Authority. Throughout his career at the MFSA, Dr Buttigieg was responsible for managing various functions and teams. He was also responsible for the implementation of several European Directives and Regulations and the development of new regulatory frameworks at national level. Dr Buttigieg is a member of the Board of Supervisors of the European Securities and Markets Authority and European Banking Authority.  He was the Chair of the ESMA Data Standing Committee (until December 2022) and is now the Chair of the ESMA Proportionality and Coordination Committee (PCC). Dr Buttigieg has a commerce degree (B.Com 1998), an accountancy degree (B.Accty. Hons. 2000) and a financial services law degree (M.A. Fin. Ser. 2003) from the University of Malta, as well as a European Union Law degree (M.A. EU Law and Soc 2005) and a doctoral degree in law (PhD 2014) from the University of Sussex (UK). His Doctoral thesis deals with the governance of EU securities regulation and supervision. Dr Buttigieg is an Associate Professor in the Banking, Finance and Investments Department of the University of Malta. He is also a member of the Board of Trustees of the Academy of European Law (ERA) in Trier, Germany, and a visiting lecturer at the same institution. He is an active researcher and has published various papers in reputable journals, including the Columbia Journal of European Law, the ERA Forum, the Journal of Financial Regulation and Compliance, the Journal of Business Law and the Law and Financial Markets Review. His latest publication deals with the institutional architecture for financial supervision of a small jurisdiction and proposes reforms with a view of achieving more efficient and cost-effective financial supervision.
Dr Michelle Mizzi Buontempo
Chief Officer Enforcement, Malta Financial Services Authority (MFSA)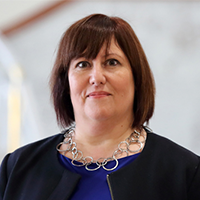 Dr Michelle Mizzi Buontempo has been occupying the position of Chief Officer Enforcement since March 2020, after five years heading the Conduct Supervision function within the MFSA. Dr Mizzi Buontempo was also appointed Acting Chief Executive Officer by the MFSA Board of Governors in June 2022. She held this position until August 2022 and was reappointed in this role in September of the same year until 11 April 2023. Michelle has over twenty years of experience in the regulation and supervision of different areas within financial services, including supervision of investment firms and fiduciaries. She represented the MFSA at various Committees of the ESAs and is a member of the ECB Supervisory Board. During her career within the MFSA, Michelle has been entrusted with the responsibility of piloting a number of projects including the setting up of a regulatory regime to enhance consumer protection in the investments and insurance sector, as well the establishment of a new regulatory framework for trustees and company service providers. Michelle regularly lectures on corporate governance and consumer protection. An advocate by profession, Michelle was awarded a Masters Degree in Financial Services from the University of Malta. She also holds a warrant to practice in the Maltese Courts. Prior to joining the MFSA, she headed the corporate division of a leading audit firm specialising in financial services.
Herman Ciappara
Head, FinTech Supervision, Malta Financial Services Authority (MFSA)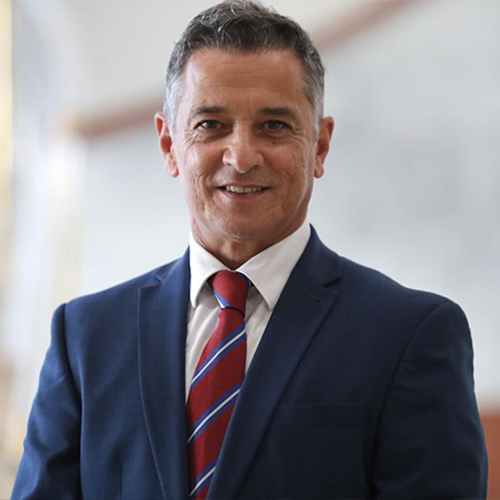 Herman Ciappara was appointed as Head of FinTech Supervision in March 2020, after joining the MFSA as Head of FinTech & Innovation in September 2019. Herman started his 30-year long career at the Central Bank of Malta in 1989, holding several managerial positions within a number of functions at the Bank, amongst them, Information Technology, Operational Risk, Business Continuity and Information Security. Since 2011 he has held the position of Head of Payments & Banking, responsible for SEPA Regulation, Interchange Fee Regulation and PSD2, whilst acting as a catalyst function to influence retail payments policy and the development of the payments landscape in Malta. During this time he was Chair for the Payment System User Group and the API Standard Working Group, working closely with the Malta Bankers' Association, as well as Chair of the Malta Clearing House Committee and the Malta SWIFT User Group. On a European landscape, Herman was an active member in the Market Infrastructure and Payments Committee at the European Central Bank, the Standing Committee for Payment Services at the European Banking Authority and the Commission Expert Group on Banking, Payments and Insurance at the European Commission. Herman graduated in Business Management with B.A. (Hons.) from the University of Malta and holds a Graduate Diploma in the Management of Information Systems from the University of Greenwich.
Camille Pepos
Deputy Head, FinTech Supervision, Malta Financial Services Authority (MFSA)
Camille Pepos is a Deputy Head within the Fintech Supervision function of the MFSA which is entrusted with the authorisation and supervision of the VFA and Financial Institution sectors as well as the implementation of FinTech initiatives. An Economist by academic background, Camille also possesses two Master degrees in Finance and Wealth Management from the University of Nice Sophia Antipolis and IAE Graduate School of Management. Before joining the MFSA, Camille held various roles in private banking, fundraising, fintech advisory and corporate services.
Nathan Fenech
Deputy Head, Capital Markets Supervision, Malta Financial Services Authority (MFSA)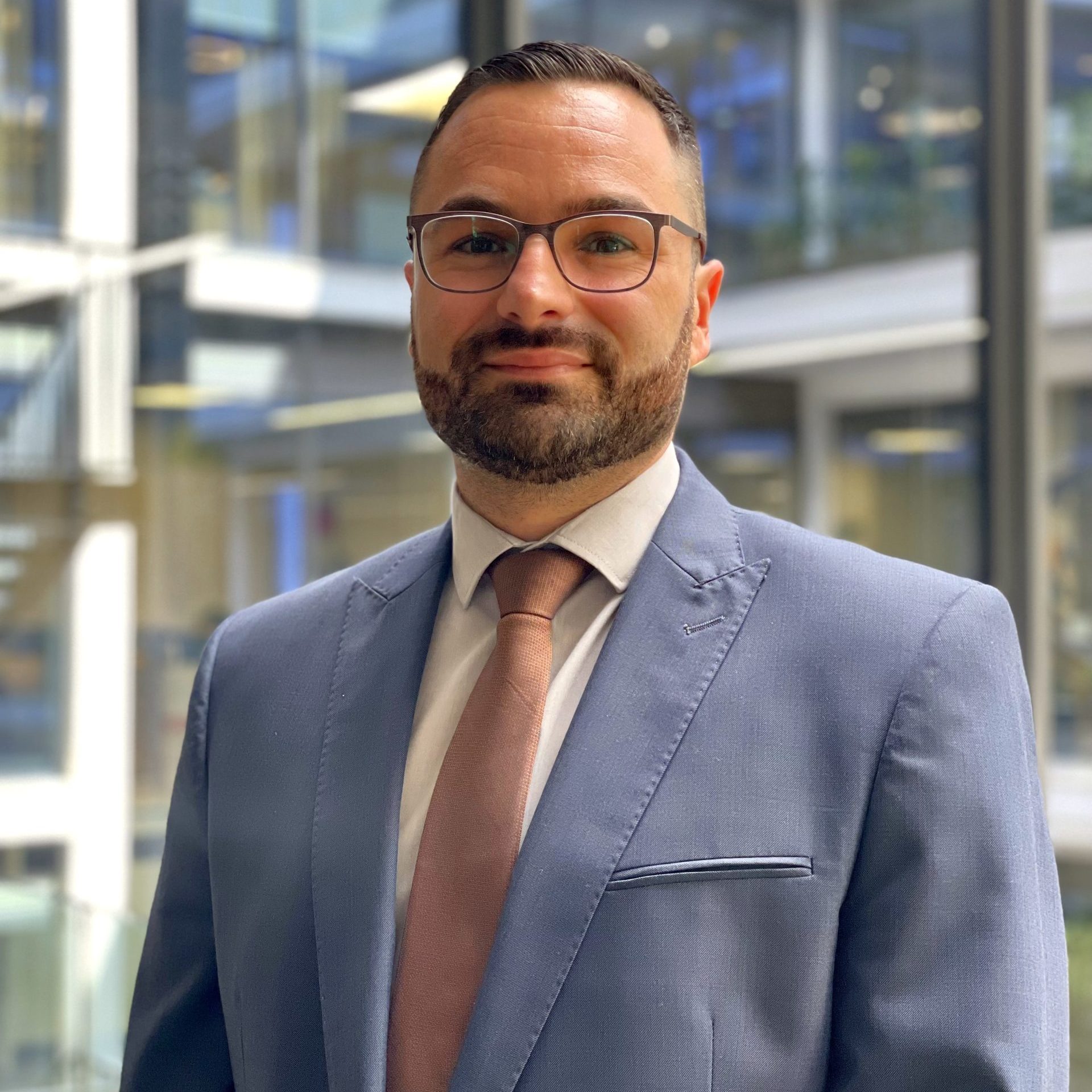 Nathan is the Deputy Head of the Capital Markets Supervision function at the Malta Financial Services Authority ('MFSA'). He had joined the MFSA in 2010 where he has been primarily involved in any policy and supervisory work in relation to Secondary Markets and Post-Trading market infrastructures. Nathan also Chairs the DLT Working Group at the European Securities and Markets Authority ('ESMA'). Additionally, at ESMA level Nathan is an active member of various Committees and Working Groups such as the Markets Standing Committee, the Post-Trading Working Group, the Senior Supervisory Forum, and also holds a College seat at the Third Country CCP Supervisory College. In the past, Nathan co-chaired on the EMIR REFIT and EMIR 2.2 dossiers during the Maltese Presidency at the Council of the EU, but has also actively followed discussions on the DLT Pilot Regime, CSDR Refit package, MiFIR Review and EMIR Refit (2023) as the expert for Malta at working party stages. Nathan is also a part-time visiting lecturer at the University of Malta and holds a Bachelor of Commerce (Honours Degree) in Banking and Finance (Melit.) and a Scientific Masters in Finance (Leic.).
Dr George Theocharides
Chairman, Cyprus Securities and Exchange Commission (CySEC)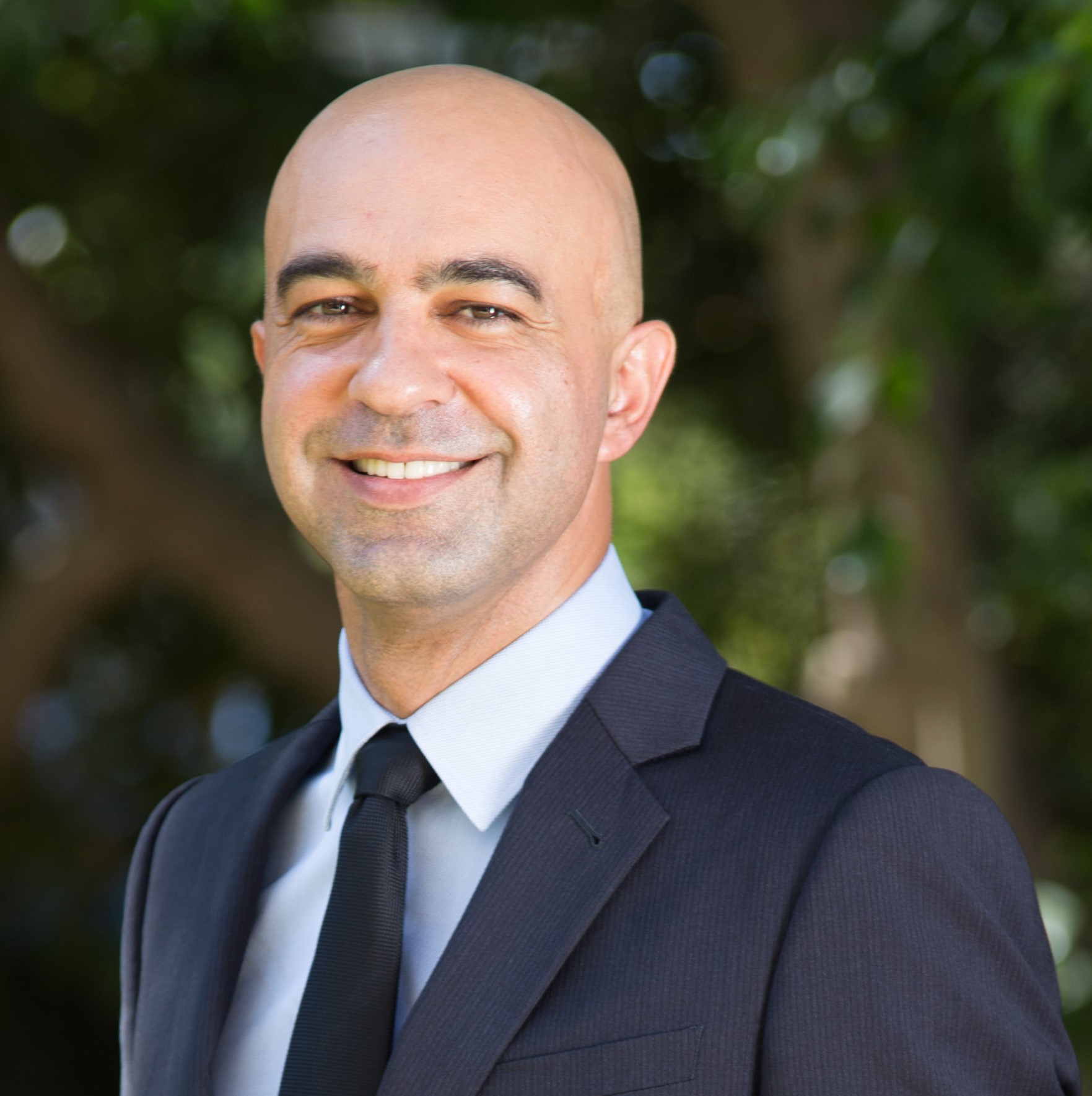 Dr George Theocharides is the Chairman of the Cyprus Securities and Exchange Commission (CySEC). He is also the Chairman of the Risk Standing Committee (RSC). The RSC is part of the European Securities and Markets Authority (ESMA) and the successor of the Committee for Economic and Markets Analysis (CEMA), for which Dr. Theocharides served also as Chairman, between March and December 2022. He served as CySEC's Vice Chairman from July 2020 to September 2021 and was previously a CySEC Board member. He has extensive experience working in the wider financial sector. From September 2010 until July 2020, he held the position of Associate Finance Professor at the Cyprus International Institute of Management (CIIM) and Director of the MSc in Financial Services Programme. Prior to joining CIIM, he worked as an Associate Professor of Finance at the Sungkyunkwan University of South Korea from 2006 to 2010. In 2006, he also worked as an International Faculty Fellow at the Sloan School of Management of the Massachusetts Institute of Technology (MIT). In the past, he served as a member of the Interim Board of Bank of Cyprus, Chairman of the Board of the Cyprus Blockchain Technologies Ltd, as well as a member of the Board of Directors of the Cyprus-Kuwait Business Association. He also served as a member of the Training/HR Committee of the Cyprus Investment Funds Association (CIFA) Chairman of the Board of Management of The English School, as well as a non-executive member of the Board of Directors for a number of organisations and companies in the financial services sector. He is also an Associate Member of the Chartered Institute for Securities & Investment (CISI) and a Research Associate at the UCL Centre for Blockchain Technologies (UCL CBT). Dr. Theocharides holds a degree of BΕng (Hons) in Electrical Engineering & Electronics from the University of Manchester (U.M.I.S.T.), an MBA from the University of San Diego and a PhD in Finance from the University of Arizona.
Dr Reto Degen
Member of the Executive Board, Head of the Asset Management and Markets Division, FMA – Financial Market Authority Liechtenstein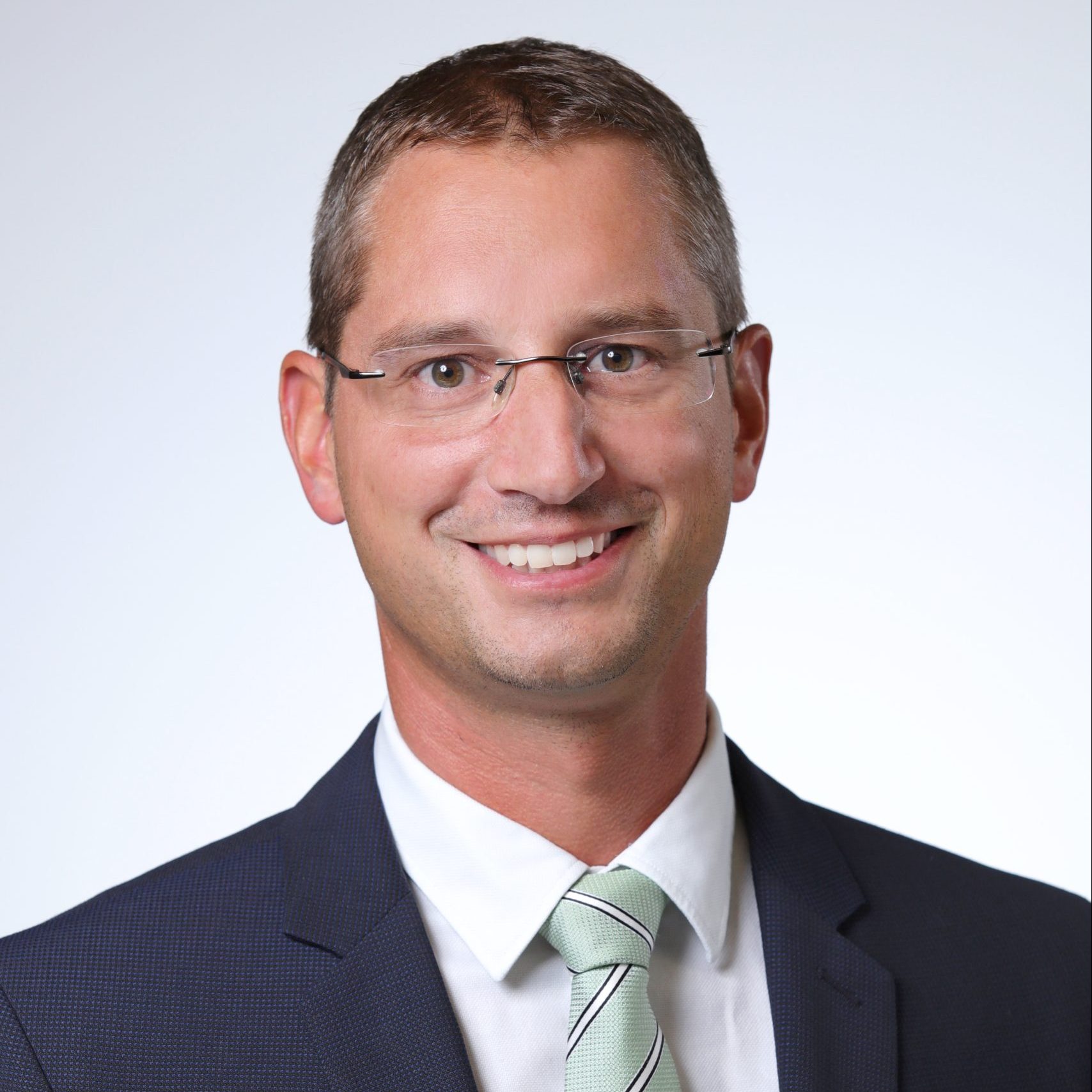 Reto Degen started his career at a Swiss private bank. In 2012, he joined the Financial Market Authority Liechtenstein (FMA). In 2022 he was appointed a member of the Executive Board and is heading the Asset Management and Markets Division. Prior to his appointment he headed the securities supervision department at the FMA. He is responsible for the authorization and supervision of investment funds, management companies, invest-ment firms and markets. Reto Degen is a member of the Board of Supervisors of the European Securities and Markets Authority (ESMA) and various Standing Committees. He also represents the FMA in the Network for Greening the Financial System (NGFS). Reto Degen graduated from the University of St. Gallen and completed a doctorate in banking and fi-nance. He also holds an LL.M. in banking and securities law.
Kevin C. Piccoli
Deputy Director, Office of International Affairs, US Commodity Futures Trading Commission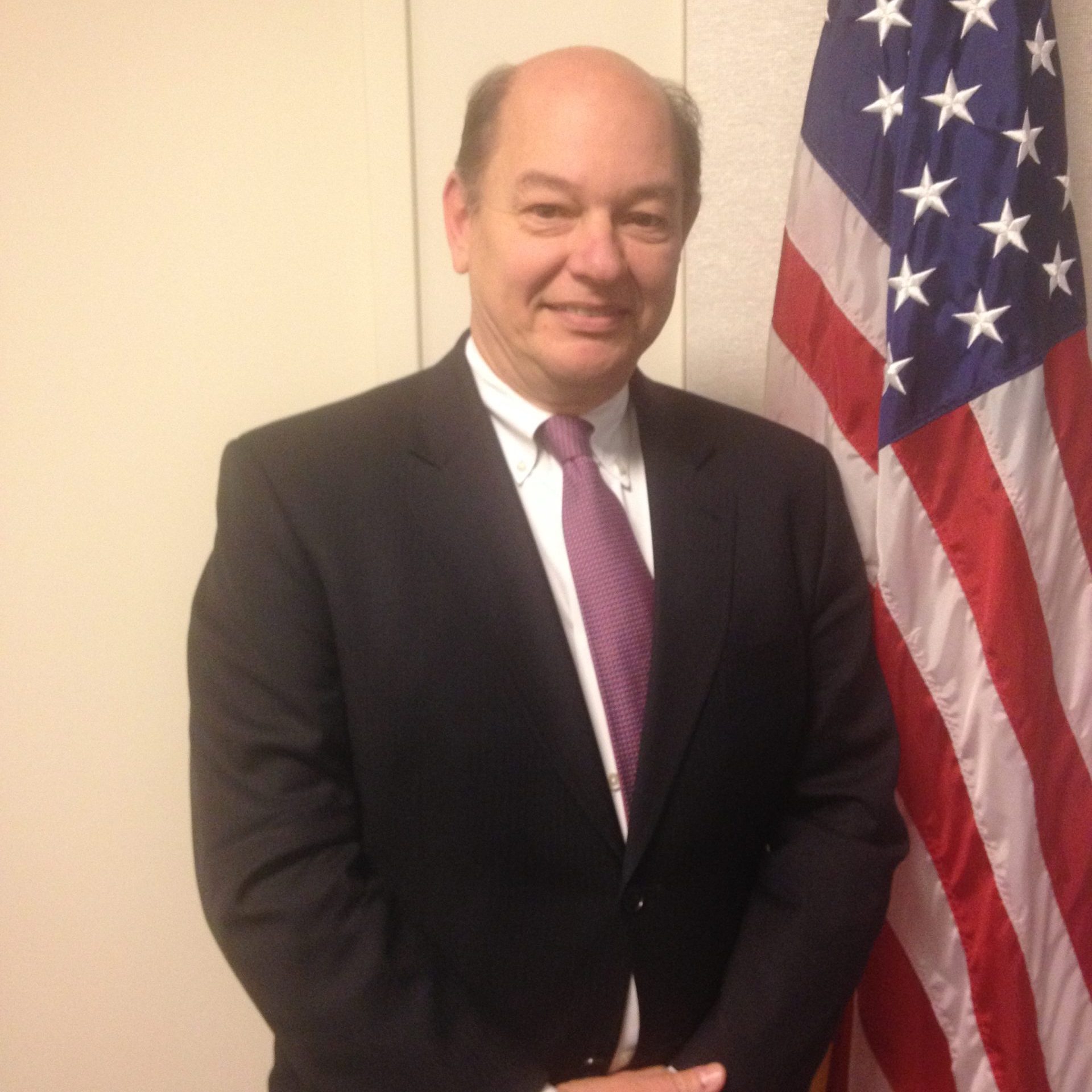 Kevin is currently Deputy Director in the Office of International Affairs at the Commodity Futures Trading Commission where he is responsible for the CFTC's international technical assistance program.  In this role, Kevin has provided assistance to developed and developing countries including providing technical support to assist in the development of a commodities market, evaluating regulatory schemes, providing specialized and customized training and keynote speeches at conferences.  Kevin is also the United States CFTC representative on the International Organization of Securities Commissions Inter-Americas Regional Committee and the former representative on the Asset Management Committee focused on setting global regulatory standards for the asset management industry.  Prior to this assignment, he was the Deputy Director, Examinations in the Division of Swap Dealer and Intermediary Oversight where Kevin was responsible for examination oversight of all futures and swaps intermediaries and the self-regulatory organizations registered with the CFTC, a member of the customer protection rule team and participated in a number of areas helping to establish the rules and regulations that govern the financial institutions conducting business in these markets, overseeing the self-regulatory organizations that regulate the markets for these products and assisted in the implementation of certain aspects of the recently legislated Dodd-Frank Act on swap dealers and swap market participants. Prior to joining the CFTC, Kevin was the CFO at a number of Wall Street institutions, including Tradeweb, Cantor Fitzgerald, eSpeed and Greenwich Capital Markets.  Kevin was also Chief Auditor at The Bank of New York Mellon.  Kevin started his career at Coopers & Lybrand (now PricewaterhouseCoopers) and became a partner in their financial services group and Co-Head of the Firm's Derivative Products Practice.
Charles Moussy
Director and Head of Innovation and Digital Finance, Autorité des Marchés Financiers (AMF)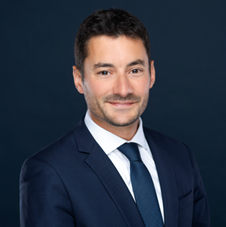 Charles Moussy began his career with the Mazars Group, first on financial audit and after as a team leader on major accounts restructuring assignments. In 2015, he joined the Corporate Finance Department of the Autorité des marchés financiers (AMF) in charge of monitoring financial transactions and information provided by listed companies in the technology and media sectors. Since 2018, he has also been involved in the design and implementation of the french framework on crypto assets offerings (ICO) and, more generally, on topics related to the issuance of crypto-assets. In 2021, he was appointed head of Innovation and Digital Finance of the AMF in the Regulatory Policy and International Affairs Directorate. The Innovation and Digital Finance team's main missions are to monitor and analyse innovations in the financial services sector, to identify competitiveness and regulatory issues, and to steer work aimed at changing European or French regulations, including blockchain and crypto-asset sectors. Charles Moussy is a graduate of the University Paris 1 Panthéon-Sorbonne, with a double master's degree in finance and economics. He is lecturing at Paris Dauphine University since 2021.
Carlo Comporti
Director, CONSOB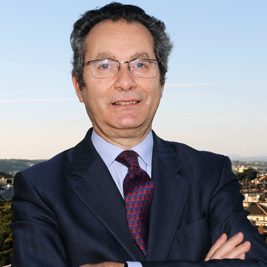 Carlo Comporti is Consob Commissioner since 7th February 2022. From 2011 to 2022 he holds the position of CEO of Promontory Italy and COO of Promontory Europe (Business Unit of IBM Consulting), after having been Director General of Promontory France. In 2011 Acting Secretary General and Senior Advisor to the President at the European Securities and Markets Authority (ESMA) in Paris. From 2003 to 2010 at the Committee of European Securities Regulators (CESR) in Paris, holding the functions of Secretary General and, previously, Deputy Secretary General. In 2002 he was seconded to the European Commission, DG Internal Market, in Brussels. In 2001 he was seconded to the European Central Bank in Frankfurt. From 1994 to 1997 he joined Consob at the Intermediaries Division in Milan and the International Relations Office in Rome. From 1999 to 2007 contract lecturer for the annual commercial law course at the Faculty of Economics of the University of Siena. He graduated from the University of Siena in 1991 and in 1995 obtained a Ph.D. in Banking and Financial Market Law at the University of Siena.
Sarah Gramberg
Supervisory Expert Crypto-Assets, European Banking Authority (EBA)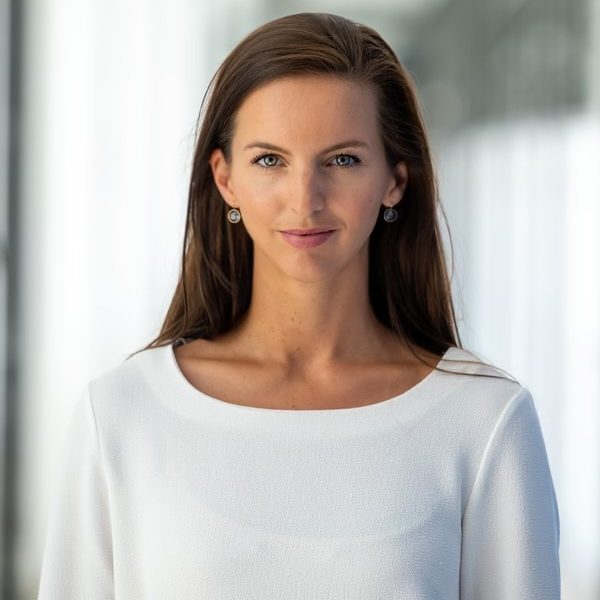 Sarah Gramberg started in 2012 in the department for short selling monitoring supervision at BaFin and changed the department in 2015 to the supervision of financial services institutions. It was just the time when more and more fintechs were seeking authorisations. She was responsible for the authorisation and the supervision of fintechs who offer financial services, e.g. robo-advisor. In January 2019, she joined Deutsche Bundesbank also for supervision and in her area of responsibility was, in addition, the supervision of payment institutions and crypto custodians. She now brings this experience to the EBA in the Digital Finance Unit, where she provides support as a supervisory expert for crypto assets for the development of the supervision framework envisaged under MiCA.
Kenneth Farrugia
Chief Executive Officer, Bank of Valletta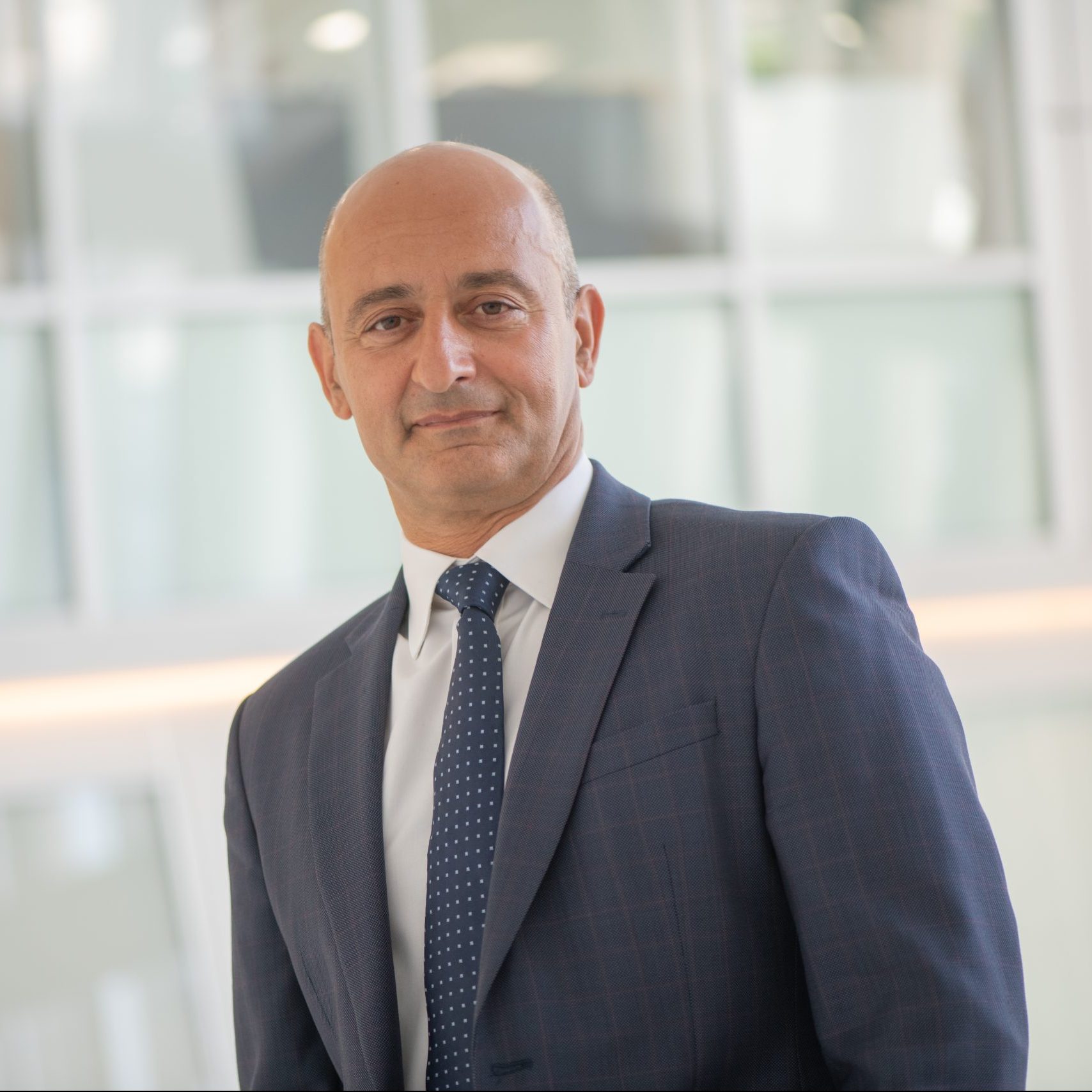 Kenneth Farrugia is the Chief Executive Officer of Bank of Valletta plc. He sits on the Board of Directors of the Bank as an Executive Director, chairs the Executive Committee and is a member of several management committees. Kenneth also sits on the Board of Directors of BOV Fund Services Limited, BOV Asset Management Limited and MAPFRE MSV Life plc. Kenneth began his career at Bank of Valletta in 1985. Over this period, he has occupied various executive positions covering the bank's asset management, retail banking and credit business areas. He also occupied various financial services related industry positions to include the Chair of the Malta Asset Servicing Association, Board Member of the European Fund and Asset Management Association, as well as the Chair of FinanceMalta, Malta's national promotional body for the financial services industry. He was also the Chair of Malita Investments plc, which is listed on the Malta Stock Exchange and as well as member of the Depositor and Investment Compensation Schemes. Kenneth is a Harvard Business School Alumnus, having completed a General Management Program at Harvard Business School.
James Farrugia
Partner, Ganado Advocates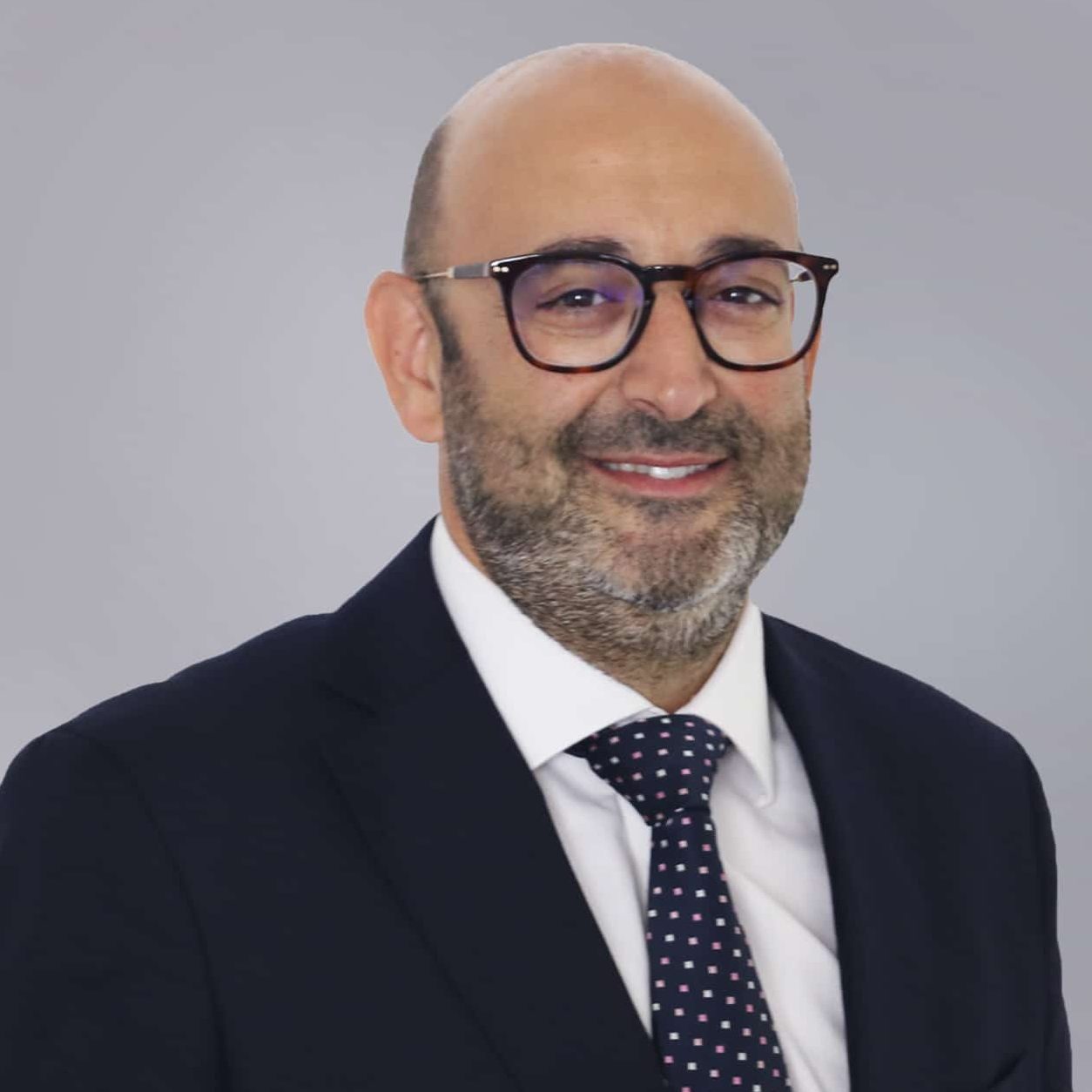 James Farrugia is the Partner spearheading the firm's investment services and funds licensing and regulatory consultancy activities. Leveraging his extensive experience working with the local competent authority, James is able to offer clients sound insight and practical solutions to their regulatory challenges. More recently, he has been involved in assisting a number of blockchain-based projects. James regularly contributes to international journals associated with investment funds and has addressed a number of local and international conferences focusing on this sector.
Dr Jonathan Galea
CEO, BCAS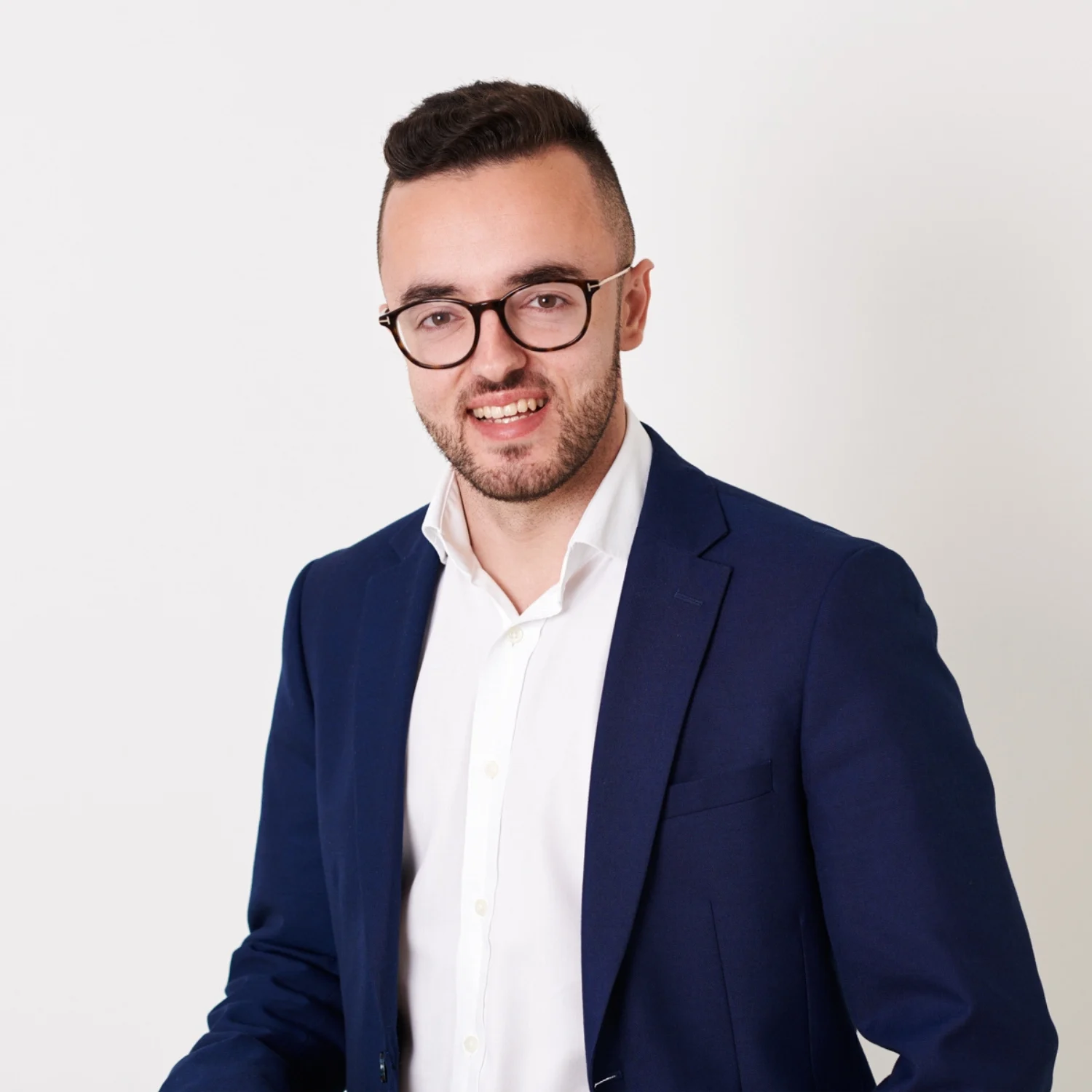 Jonathan Galea is a lawyer with involvement in the crypto industry since 2013, and currently chairs the VFA Business Unit within the Chamber of Commerce. In 2017 he founded BCAS, a crypto regulatory consultancy firm with clients ranging from crypto exchanges to layer-1 blockchains and blue-chip DeFi projects. Jonathan has consulted numerous regulatory entities across multiple jurisdictions on crypto-related matters, including the European Banking Authority as part of the crypto AML/CFT technical expert group in relation to the Transfer of Funds Regulation. Furthermore, he has also taken an active interest in MiCA since its earliest days and is seen as one of the leading experts on this Regulation.
Dr. Ioannis Revolidis
Lecturer of Media, Communications and Technology Law University of Malta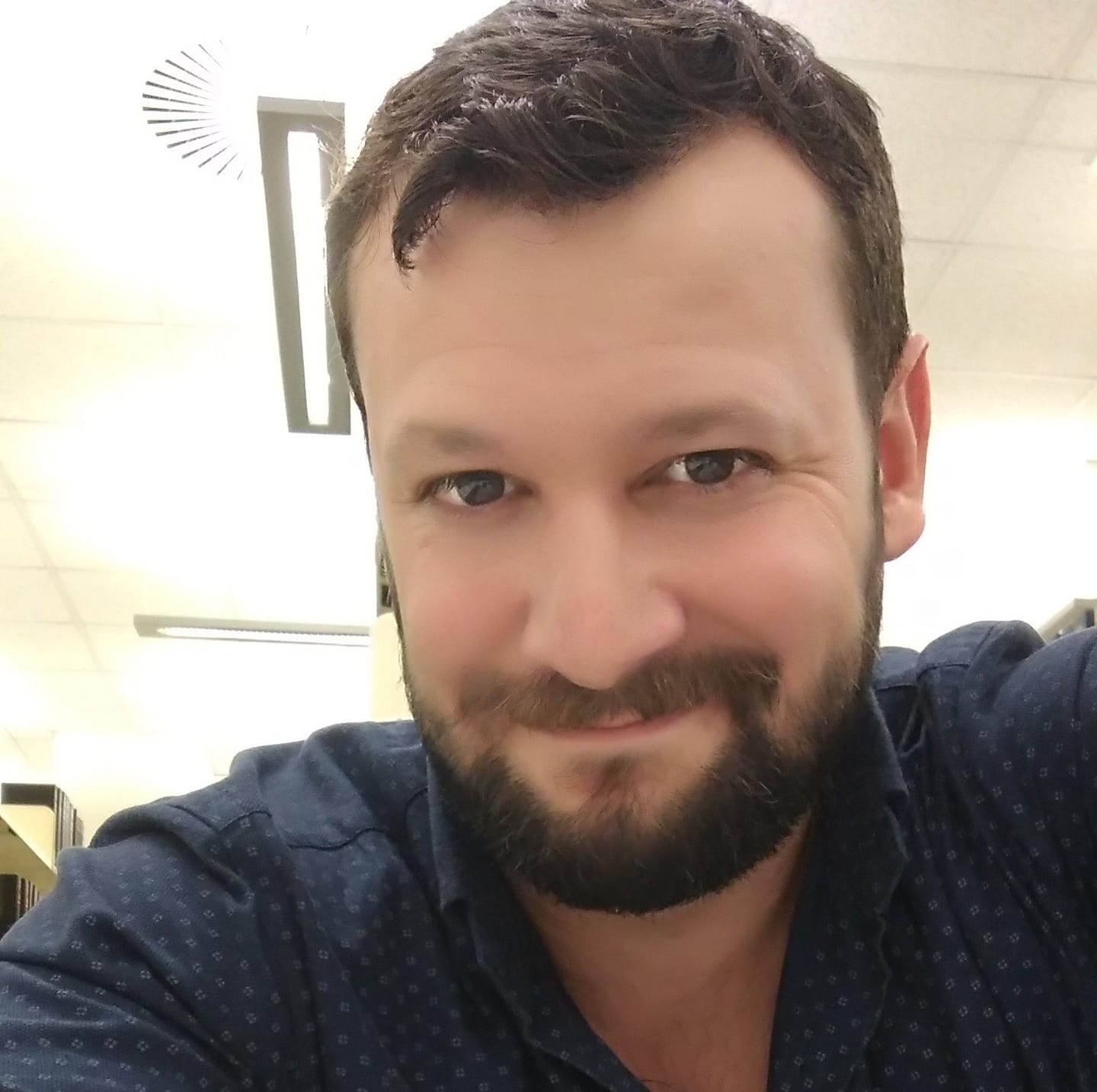 Dr. Ioannis Revolidis studied law at the Aristotle University of Thessaloniki, Greece. He is a legal academic at the Centre for Distributed Ledger Technologies (DLT), responsible for the legal stream of the interdisciplinary research and teaching endeavors of the Centre. He is also a lecturer in the Department of Media, Communications, and Technology Law at the Law Faculty of the University of Malta. Ioannis has been teaching and researching in European Information Technology Law for the past 12 years in various European countries such as Germany (Leibniz University Hannover), the UK (Queen Mary University of London), Norway (Norwegian Research Center for Computers and Law), Greece (Aristotle University Thessaloniki). He focuses on the law and regulation of emerging technologies with an emphasis on digital commercial transactions, digital assets, copyright law, data protection law, private international law, electronic commerce law, civil liability and the philosophy of law.
Robert (Bob) Rutherford
COO, FalconX's Swap Dealer, FalconX Bravo Inc.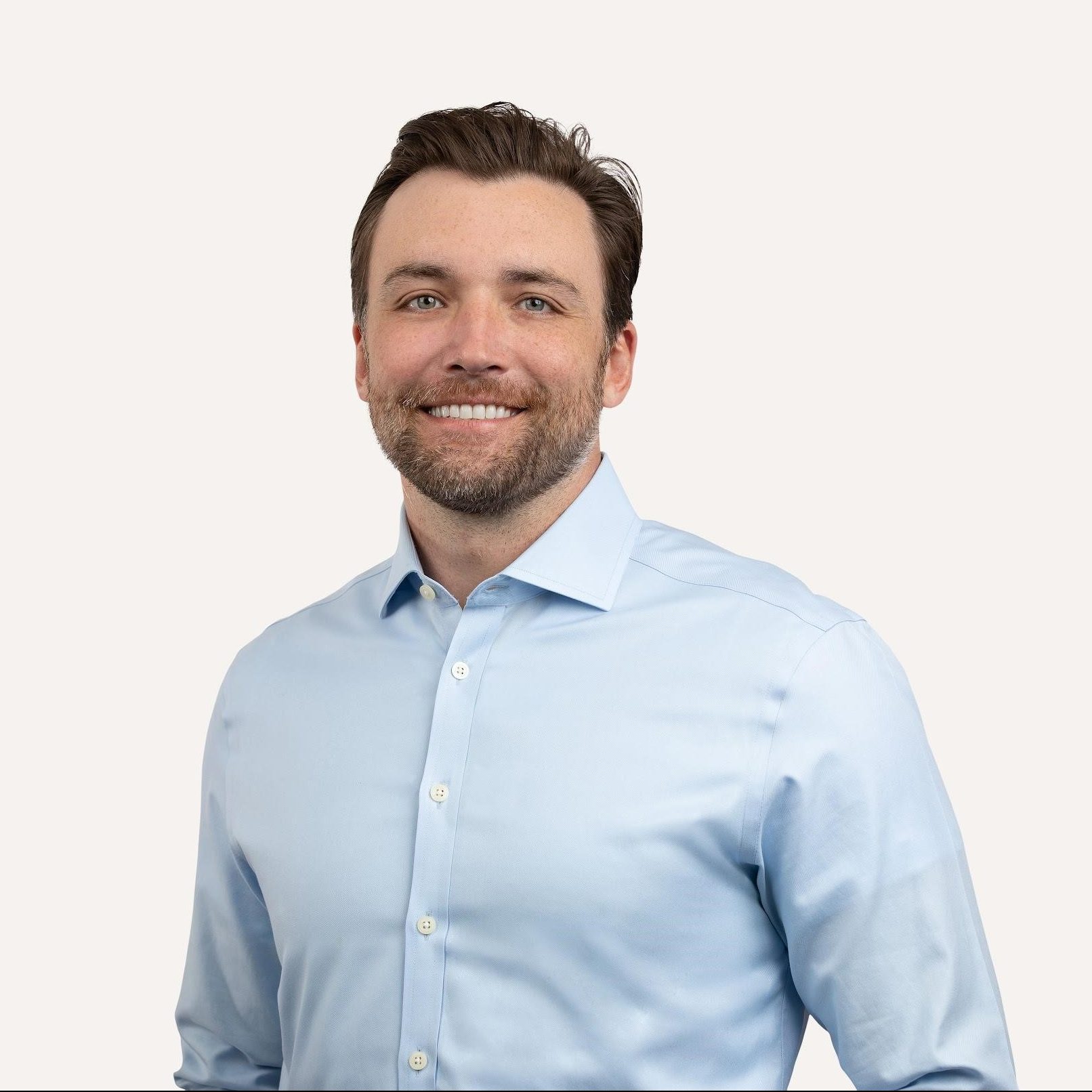 Robert (Bob) Rutherford is currently the COO of FalconX's Swap Dealer, FalconX Bravo Inc., a cryptocurrency swap dealer provisionally registered with the CFTC and NFA member, Member of the Board of FalconX Ltd., a class 3 Virtual Financial Asset licensee, and the senior executive responsible for Operations across the FalconX group, a cryptocurrency prime brokerage and associated subsidiaries. Previously he was the Vice President of Global Operations at BitGo and Executive Director of BitGo's three regulated international entities. Bitgo is the largest independent crypto custodian in Digital Assets with numerous regulated entities in multiple countries around the world. Bob came to BitGo through the successful acquisition of the company he founded in 2016, Hedg. Hedg built a novel technical solution for custodians to securely manage wallet infrastructure. Prior to entering the institutional crypto industry professionally in 2016, Bob held the positions of Director of Partnerships at Dwolla, a fintech payments company, Vice President of IP Strategy and Partnerships for JPMorgan Chase & Co, and Product Associate at Visa where he worked on the partnerships and strategy team. Mr. Rutherford began his career in the legal field at two Chicago law firms prior to joining Visa.  Robert received his Masters of Intellectual Property Management and Markets from the Illinois Institute of Technology, Chicago-Kent College of Law and a Bachelor of Science in Legal Studies from Ball State University.
Prof. Maria-Teresa Paracampo
Associate Professor, Financial Markets and Digital Innovation Law, University of Bari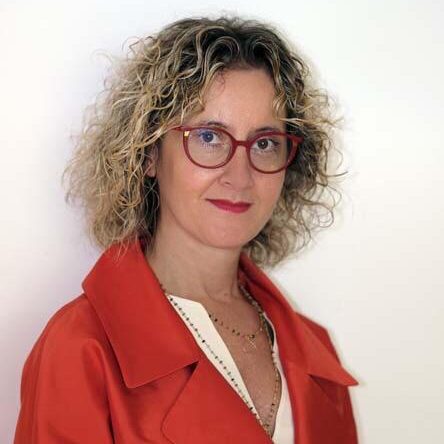 Maria-Teresa Paracampo is Associate Professor of Financial Markets and Digital Innovation Law. She is the author of numerous publications in journals and has contributed to books on topics relating to Economic Law and, in particular, to the applications of technology in the financial sector. She has edited two editions of the textbook on "FINTECH. An introduction to the legal aspects of a single technological market for financial services". In June 2022 she received the International Technovisionary Award for 'FinTech, female excellence', promoted by the Women&Tech ETS Association. In June 2023 she published a monograph on "Crypto Asset Service Providers. Tra mifidizzazione della MICA e tokenizzazione della Mifid".
Alfred Zammit
Acting Director, Financial Intelligence Analysis Unit (FIAU)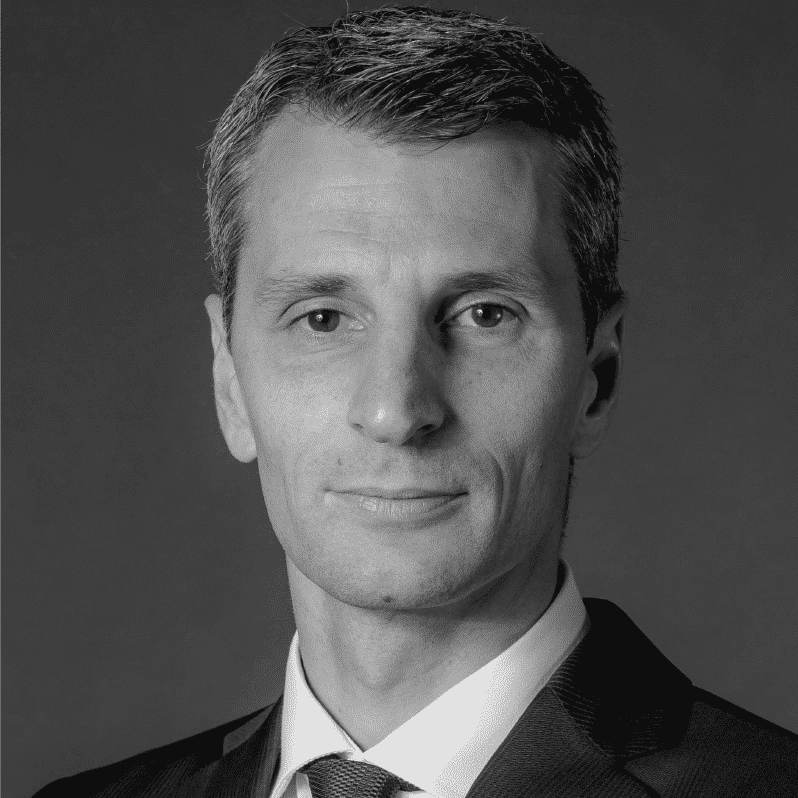 Alfred Zammit, Acting Director of the FIAU, joined the Unit in 2010. He is responsible for assisting the Director in providing strategic direction to the various sections of the Unit, including the Intelligence Analysis Section, the Supervision and Enforcement section, and the Legal Affairs section. Mr Zammit regularly participates in AML/CFT international workshops and conferences, and represents the FIAU in international fora, such as the meetings of the Egmont Group of FIUs, the EU FIU Platform and Moneyval, among others. He has participated in various AML/CFT training sessions, both locally and internationally, and regularly contributes in formulating AML/CFT guidance documents, legal amendments and the transposition of EU AML/CFT directives. Mr Zammit also participates in the various internal committees, including the Compliance Monitoring Committee, which reviews compliance cases and possible breaches by subject persons of the pertinent legislation. In 2005, Mr Zammit graduated with a Bachelor of Commerce (Hons) in Management and Economics from the University of Malta. After graduating, he joined the Central Bank of Malta and was responsible for the analysis and assessment of data of institutions operating in the bank and non-bank financial sectors as part of the Central Bank's process assessing the economy's financial stability. Prior to joining the FIAU, Mr Zammit also worked for several years within the private sector in the provision of company services.
Claudia Callus
Head, Supervision, Financial Intelligence Analysis Unit (FIAU)
Claudia Callus joined the Maltese AML/CFT Regulator (FIAU) in 2019 and currently heads the Supervision Section. In her role, Ms Callus is responsible for leading and overseeing the supervision function of the FIAU and for co-ordinating the monitoring of AML/CFT compliance of obliged entities across all sectors. Prior to joining the FIAU, Ms Callus worked with one of the big four audit firms, where she was mainly involved in risk management, internal audits, project management, financial investigations and other assurance engagements, predominately in the financial sector. She has also worked in the field of internal audit with a key institution within the Maltese banking sector.
Dr Jonathan Phyall
Head, Legal Affairs, Financial Intelligence Analysis Unit (FIAU)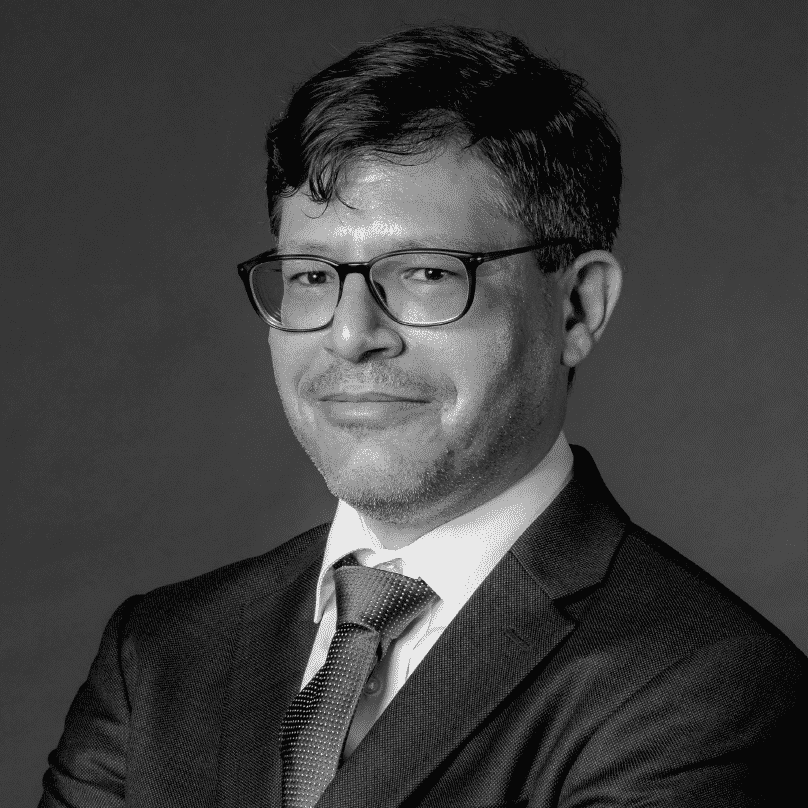 Jonathan Phyall is the current Head of the FIAU's Legal Affairs Section.  He has been involved in the drafting of both local legislation in the area of AML/CFT, including as part of transposition exercises, and of guidance addressed to subject persons on how AML/CFT requirements are to be applied. Jonathan regularly attends for, and participates in, meetings of the Egmont Group of FIUs, the FIU-Platform, the Expert Group on Money Laundering and Terrorist Financing and of the European Banking Authority's Anti-Money Laundering Standing Committee. In addition, he has participated in a number of Working Parties at Council level focusing on European AML/CFT legislation. Jonathan also forms part of the Maltese delegation attending for the Conference of the Parties of the Warsaw Convention. He is also a MONEYVAL assessor. A lawyer by profession, prior to joining the FIAU, Jonathan held a number of compliance and AML/CFT-related positions with local financial institutions.
Elena Tabone
Head, Enforcement, Financial Intelligence Analysis Unit (FIAU)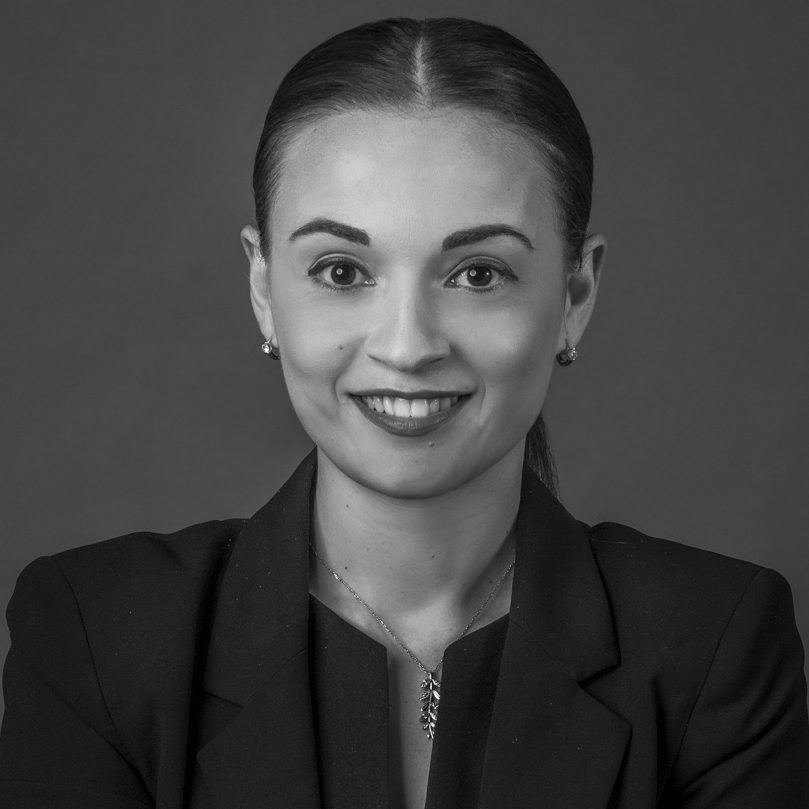 Elena Tabone joined the FIAU in 2015. Throughout the years, she has been actively involved in the supervision of financial institutions and DNFBPs. Throughout her roles at the FIAU Ms Tabone was also responsible for the implementation of the Compliance and Supervision Platform for Assessing Risk System (CASPAR) and for risk assessing subject persons. Ms Tabone currently heads the Enforcement Section of the FIAU and is a member of the FIAU's Compliance Monitoring Committee. Ms Tabone has also been actively involved in international cooperation and engagements, participated in the European Banking Authority's working groups on the risk opinion and is also a certified by the FATF as an ICRG Reviewer. Ms Tabone obtained a Bachelor of Commerce (Hons) degree in Insurance and Finance from the University of Malta and attained the CAMS qualification in 2020.  Prior to joining the FIAU, she worked as a Commercial Claims Handler with a leading Maltese insurance broker.
Giles Swan
Head of European Policy, Blockchain.com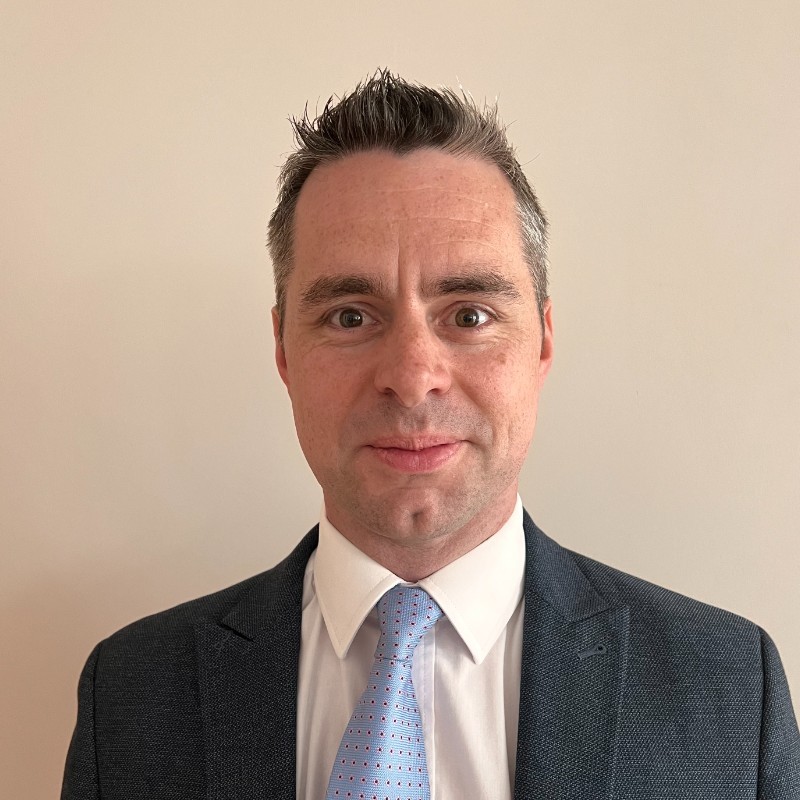 Giles Swan has over two decades of public and private sector leadership experience spanning the breadth of the financial services industry, including the capital markets, investment funds and asset management, insurance, and digital finance sectors. He has latterly been involved in the crypto and blockchain sector, with extensive input into shaping the regulatory regime for crypto currencies. Giles has been a regulator, policymaker, regional policy head of a major global financial technology firm and the global policy director of a leading buy-side trade association. Giles is the programme director and faculty for several finance related courses and education certificates. During his time as a policymaker, Giles was a national expert on the European Securities and Markets Authority's Investment Management Standing Committee, the International Organisation of Securities Commissions' Standing Committee on Investment Management, and the European Union's Council of Ministers Financial Services Working Party. Giles holds a BA in Banking and Finance, first class, from London Guildhall University and an MSc in Finance and Investment from CASS Business School.
Mariana Gospodinova
Executive Vice President, Operations, Crypto.com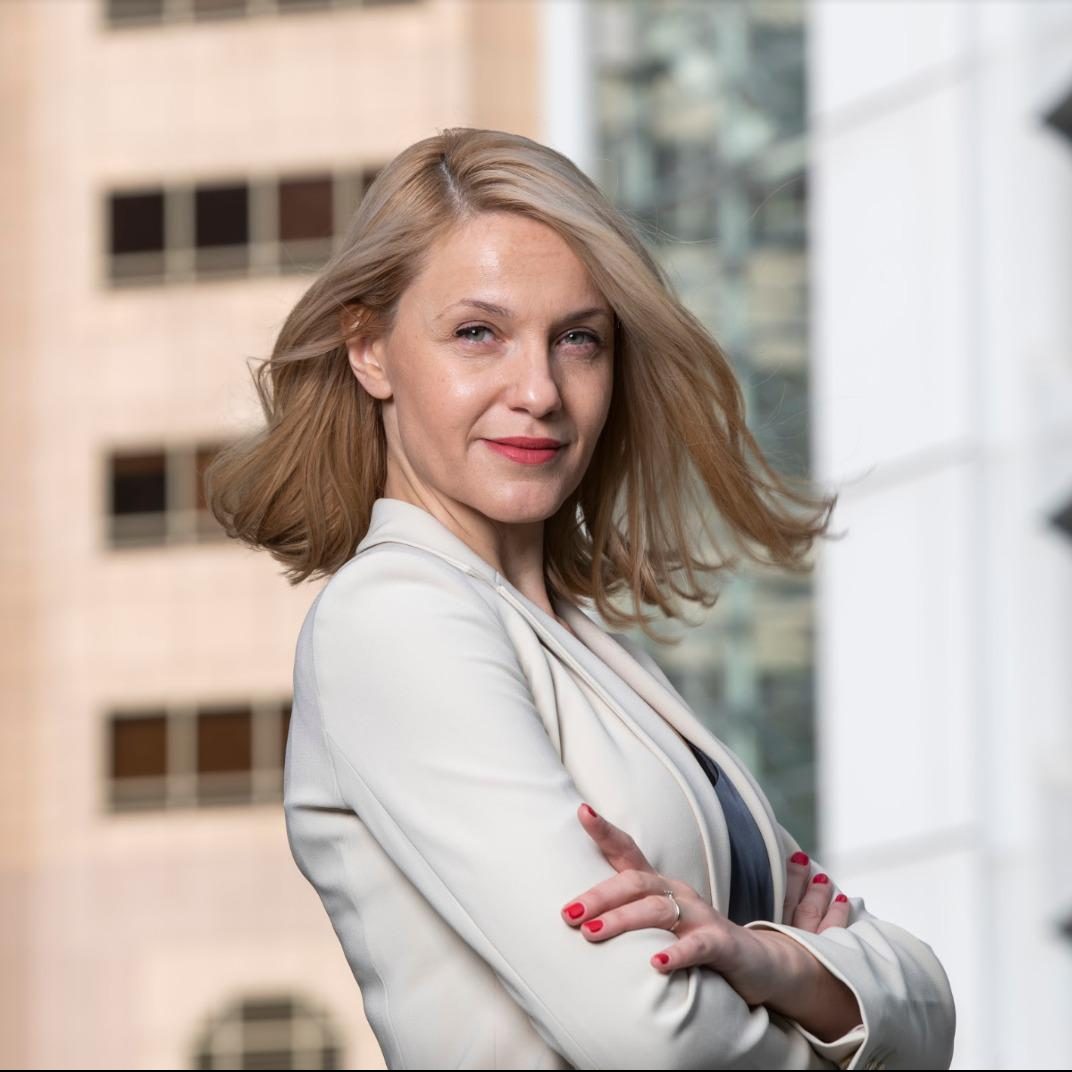 Mariana Gospodinova serves as Executive Vice President, Operations at Crypto.com. In this capacity, Mariana oversees Crypto.com's entire global operations serving more than 80 million users worldwide, including customer service and support. Mariana has played a key role in Crypto.com's rapid growth since joining the company in 2020 and as the platform has scaled its operations, initially as General Manager of Europe before elevating to her current role in 2021. With more than 19 years of experience in the financial and technology sectors, Mariana has a track record of guiding organisations through the complexities of digital asset regulations and blockchain-based financial services, while setting effective operational foundations for compliance and sustainable growth. As a forward-thinking strategist, Mariana has actively championed the adoption of digital assets and blockchain technology to revolutionise traditional financial systems. Prior to Crypto.com, Mariana held senior leadership roles at several global financial and technology companies, including Binance, Skrill (now Paysafe Group), and Syspay.
Yehuda Shaffer
Consultant, Risk Based AML/CFT Consulting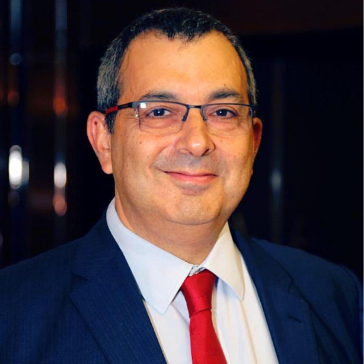 Yehuda is today, and since 2018, an independent consultant after retiring from 30 years of service in the Israeli Government pursuing a legal career specializing in financial crime issues, combined with extensive international experience in applying of the FATF standards. He was the founder and head of the Israeli FIU (financial intelligence unit) and served as the deputy state attorney (financial crime) in the Israeli prosecution service. Yehuda has participated in several AML/CFT mutual evaluations, and has provided assistance in several jurisdictions, on various, operational and legal issues regarding ML TF and sanctions, FATF evaluations, conducting risk assessments, compliance programs for financial institutions, and training of supervisors investigators prosecutors and judges. Born in 1962 is today an independent consultant specializing in risk and wealth management both in the private and governmental sector with specific expertise in the AML CFT international standards and their implementation, FATF evaluations, and in the investigation and prosecution of financial crime money laundering terror financing and confiscation of assets. Before that Mr Shaffer served as the Israeli Deputy State Attorney (Financial Enforcement) (2009  -  March 2018) major responsibilities being the oversight of all investigation and prosecution of proceed generating crime including money laundering and confiscation.
Fiorentina D'Amore
Managing Director, Bitpanda
A seasoned and "hands-on" professional with over 20 years' local and international experience in the financial services industry ranging from Malta's largest banks, fintech startups, trusts, alternative payment methods and crypto businesses. Her main focus has always been around the areas of innovation, operational risk management, regulatory compliance, anti money laundering, process re-engineering and Strategy. As the Chairperson of FIMA (Financial Institutions Malta Association), she advocates for knowledge dissemination and the promotion of best practices within the local Fintech space. She promotes Corporate Governance as a critical foundation for a healthy and functional Fintech ecosystem in all her discussion panels both locally and abroad. With a Masters Degree in Technology and Innovation Management and a thesis on the mechanisms of knowledge dissemination within digital industries, she is an avid researcher in the areas of change management, the application and integration of DLT and recently AI in financial services and especially human response and adoption of new and complex technological paradigms. Fiorentina is today the Managing Director in Malta and Italy for Bitpanda , one of Europe's strongest brands for crypto and investment platforms.
Learning Objectives
Markets In Crypto-Assets Regulation (MiCA) and Investor Protection

The Maltese Experience

Supervisory Approach Convergence

Supervising the Crypto-Assets Space

The Experience from Across the Atlantic with Enforcement Actions

Transition to MiCA Regulation – The How and the When?

Markets In Crypto-Assets Regulation – Industry Outlook

The Impact of MiCA on MiFID and Traditional Banking Industry

AML/CFT Within the Crypto Space/Malta's Risk Assessment

AML/CFT Travel Rule

Delivery Method
In-Person
Hilton Hotel, Grandmaster Suite

Entry Requirements
Regulatory Authorities, Central Banks, EU Institutions
Academics, Students, Private Sector Representatives, Industry Practitioners

Duration
9 Hours

Date & Time
16th November, 2023 08:30

What's Included
Detailed Presentations by Speakers