Teachers' Corner
---
Financial education is a lifelong pursuit that needs to start at home with parents cultivating in their children the grasp of this life skill which should follow in a child's primary and secondary school years and also throughout post-secondary in preparation for tertiary education and training, and then persist beyond.
The Malta Financial Services Authority will continue to promote, coordinate and be a leader in promoting financial literacy, but it cannot do so alone. We believe that teachers are the closest influential figures to students and we therefore ask you to consider increasing your focus on this important issue.
The opportunity to help future generations pursue a better life than their parents is central to our values. We strongly believe that helping students to acquire the skills, knowledge and information to make smarter decisions throughout their lives will make our country more resilient and more secure in the years ahead.
For this purpose we have created this page to help you throughout this learning process. We have built a portfolio of websites that can help you not only to gather ideas which you can include in your annual syllabus but also offer you the possibility to interact with other teachers within the EU to exchange views and share consumer education news and experiences.
The Consumer Classroom website is a collaborative website for teachers from across the EU that aims to promote consumer education and, in particular, to encourage its teaching in European secondary schools. It provides high quality resources and interactive tools to equip 12 to 18 year olds with the practical consumer skills they need.
The website's strength lies in the quality of its teacher resources and its collaborative tools such as the Lesson Builder, Forums and Live Chat. The website has been developed to make it easy for teachers to learn about consumer topics, create or choose ready-made lessons to teach their students and collaborate online with other teachers and classrooms around Europe.
Partnership for Education and Research about Responsible Living (PERL)
PERL is a partnership of educators and researchers from over 120 institutions in more than 50 countries
which work to empower citizens to live responsible and sustainable lifestyles. PERL partners are universities, research institutes, international organizations, national and local civil society organizations and some small and medium enterprises. PERL aims to advance education for responsible living by focusing on consumer citizenship, education for sustainable consumption, social innovation and sustainable lifestyles. PERL partners undertake research and debate, and develop teaching methods and materials. PERL works with a number of organisations and through a number of processes.
Organisation for Economic Co-operation and Development OECD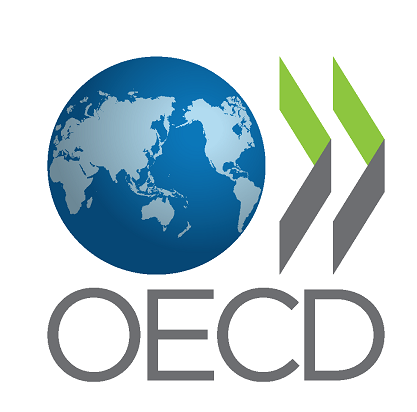 The Organisation for Economic Co-operation and Development (OECD) is an international economic organisation which works to stimulate economic progress and world trade. It is a forum of countries committed to democracy and the free-market economy, providing a platform to compare policy experiences, seek answers to common problems, identify good practices and co-ordinate domestic and international policies of its members.
The OECD recommends that financial education start as early as possible and be taught in schools. Including financial education as part of the school curriculum is a fair and efficient policy tool. In 2012, financial literacy was included as an optional component of the OECD Programme for International Student Assessment (PISA). PISA currently tests the attainment of 15-year-olds in mathematics, reading and science across 65 countries. The introduction of a financial literacy assessment will result in a unique international benchmark on the level of financial literacy of young people. The rich data will enable detailed investigations of the main factors associated with financial literacy levels and will help to identify policy measures that can be employed to improve levels in the future.
Australian Securities and Investments Commission (ASIC): MoneySmart Teaching
ASIC is Australia's corporate, markets and financial services regulator. In 2011 the Australian Securities and Investments Commission (ASIC) published the 1st National Financial Literacy Strategy to promote a national approach to improving the financial wellbeing of all Australians. The Strategy recognised that improving financial literacy is a complex and long-term behavioural change initiative. Teaching Financial Literacy and MoneySmart are both projects within the National Financial Literacy Strategy. MoneySmart Teaching was created to support schools that want to include consumer and financial literacy programs in their curriculum. This website provides up-to-date information and resources, including a professional learning package to help you teach students about money matters. It also has resources to assist parents to provide their children with good consumer and financial education from an early age.
European Microfinance Network (EMN)
The EMN was launched by its founding members in April 2003. The creation of this network has proved to be an essential step in the promotion of microfinance in the European Union, assisting the fight against unemployment and social exclusion through the development of microenterprises.
Many members of EMN have been developing, for several years now, financial literacy programmes aimed at, among others, the beneficiaries of their microcredit services.