About this Training
The Blockchain and Cybersecurity Webinar will focus on exploring 6 different Use Cases such as Libra: Basket-based stablecoins, whether cryptocurrencies can preserve privacy and comply with regulation, cyber risk management with rank-based models and explainable AI.
About the Lecturers
Christopher P. Buttigieg
Chief Executive Officer ad interim & Chief Officer Supervision, MFSA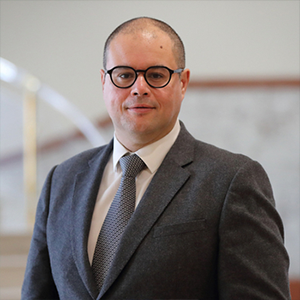 Dr Christopher P. Buttigieg is the Chief Officer Supervision and the Chief Executive Officer ad interim of the Malta Financial Services Authority. In his role as Chief Officer Supervision, he is responsible for the coordination and implementation of the supervisory and regulatory strategy across all the sectors under the MFSA's remit. Prior to his appointment as Chief Officer Supervision, he held the position of Chief Officer Strategy, Policy and Innovation, and before that he was the Head of the Securities and Markets Supervision function. Dr Buttigieg joined the Authority in 2000 and has gained professional experience in different areas of financial regulation, supervision, and enforcement of market malpractice. He was also responsible for implementing various pieces of EU legislation and has led various regulatory and supervisory teams within the Authority. Dr Buttigieg sits on the Authority's Executive Committee and is a member of the Board of Supervisors of the European Securities and Markets Authority (ESMA) and the European Banking Authority. He is also the Chair of the ESMA Data Standing Committee. He has a commerce degree (B.Com 1998), an accountancy degree (B.Accty. Hons. 2000) and a financial services law degree (M.A. Fin. Ser. 2003) from the University of Malta, as well as a European Union Law degree (M.A. EU Law and Soc 2005). He also obtained a doctoral degree in law (Ph.D 2014) from the University of Sussex (UK). His doctoral thesis deals with the governance of EU securities regulation and supervision. Dr Buttigieg is a senior lecturer in the Banking and Finance Department of the University of Malta and has published various papers in reputable journals, including the European Law Review, the European Company and Financial Law Review, the Columbia Journal of European Law, the Journal of Financial Regulation and Compliance, the Journal of Business Law, and the Law and Financial Markets Review. He is also a member of the Board of Trustees of the Academy of European Law in Trier and a visiting lecturer at the same institution.
Ivan Zammit
Chief Operations Officer, MFSA
Ing. Ivan Zammit was appointed Chief Operations Officer in January 2020. He is a member of the senior leadership team of the MFSA responsible for the operational and corporate support functions of the Authority, including people and culture, technology, finance, administration and communications. Ing. Zammit works closely with the CEO and the rest of the management team to ensure a harmonised management approach for the Authority by coordinating corporate strategic and operational planning and execution to ensure the long-term sustainability of the Authority. He leverages operational and technical expertise to integrate people, process and technology such that the Authority operates efficiently and effectively, developing operating policies and procedures to ensure strong governance and operational infrastructure, and to ensure that all activities are performed in compliance with local and EU legislation governing the Authority's activities. Ing. Zammit graduated with an Honours Bachelor's degree in electrical engineering from the University of Malta and holds a Master's degree in Business Administration from Henley Business School, UK. Throughout his professional career spanning over twenty-five years, Ing. Zammit has held various senior management positions and has vast experience in operations, technology and business management in the telecoms sector. He was a member of the executive team at Vodafone Malta with responsibility for its corporate and small business segments before spending some years carrying out management consulting as private practice on a full-time basis specialising in business transformation through people and technology.
Toma Anca Mirela
Research Fellow, University of Pavia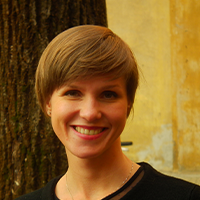 Toma Anca Mirela is a Research fellow at the University of Pavia, Department of Economics and Management. She is also a Ph.D fellow in Applied Economics and Management at the University of Bergamo. Currently, she works on textual and statistical analysis models applied to fintech risk management.
Thomas Leach
Ph.D Student, University of Pavia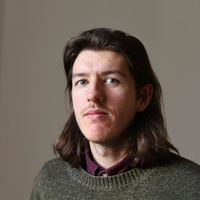 Thomas Leach is a Ph.D student at the University of Pavia, his main research interests are in financial technologies and the impact of digitalisation on the economy. Recently, his work has focused on stablecoins and the impact of cyber risks on the economy and their drivers.
Daniel Traian Pele
Professor, Department of Statistics and Econometrics, Bucharest University of Economic Studies, Romania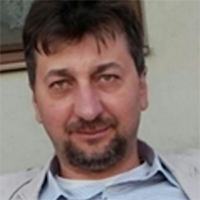 Daniel Traian Pele graduated Mathematics and got his Master in Stochastic Processes and Theoretical Statistics at the University of Bucharest (2002). He got his Ph.D. in Statistics and habilitation in Statistics at the Bucharest University of Economic Studies. He currently serves as a Professor at the Department of Statistics and Econometrics, the Bucharest University of Economic Studies, Romania, teaching Statistics of Financial Markets and Time Series. The corresponding research profile is that of a data scientist, focused on statistical modelling of financial markets. He was a postdoctoral researcher at ICMA Centre, Reading University, United Kingdom and a Guest Researcher at Research Data Center from Department of Statistics, Humboldt University from Berlin and International Research Training Group 1792 "High Dimensional Nonstationary Time Series", Humboldt University from Berlin. He is the co-founder of the SAS Centre of Excellence in the Bucharest University of Economic Studies. He is also a World Bank and European Investment Bank consultant in Romania and he taught courses of Statistics, Econometrics, and SAS for the employees of the Romanian National Bank (BNR), National Statistical Institute (INS) and other financial institutions.
Luis Lorenzo Alvarez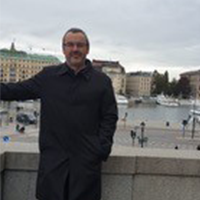 Telecom Engineer working for a TELCO with a passion for studying finance engineering. He obtained a Bachelor's degree in Economics majoring in Econometrics in 2012 and completed a Master's degree in 2017 in Mathematical Engineering specialising in Econo Mathematics of the Matemathic Faculty and the second one in Advanced Analytics on Strategy Marketing in 2017 from the University Business School both in the Complutense University. After, he joined the Doctoral program in the Faculty of Statistical Studies in 2019. His investigation is currently focusing on clustering and predictive techniques applied to cryptocurrency markets.
Paolo Giudici
Professor of Statistics and Financial Data Science, University of Pavia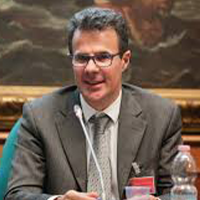 Professor of Statistics and Financial Data Science. Supervisor of about 180 Master's students and 21 Ph.D students, currently working as academic researchers or data scientists, in the financial sector and in IT/consulting companies. Author of 200+ scientific publications among which 94 indexed in Scopus (with 1372 citations and an h-index of 21), focused on the construction of multidimensional statistical models to obtain accurate, explainable and robust economic predictions and risk management measures to improve the sustainability of digital and financial technologies. The publications have appeared in the top 10% Statistics, Finance and Artificial Intelligence Journals such as the Journal of the Royal Statistical Society series B, Journal of Business and Economics Statistics, Journal of Financial Stability, Finance Research Letters, Journal of Banking and Finance, Expert systems with applications, and Neurocomputing. Coordinator of 12 funded scientific projects, among which the European Horizon2020 projects "PERISCOPE: Pan-European response to the impacts of COVID-19 and future pandemics and epidemics (2020-2023)" and "FIN-TECH: Financial supervision and Technological compliance" (2019-2021). Editor of "Artificial Intelligence in Finance", Frontiers. Associate Editor of "Digital Finance", Springer; and of "Risks", MDPI . Research fellow at the Bank for International Settlements and at the University College London center for Blockchain technologies. Expert at the European Insurance and Occupational Pensions Authority (EIOPA). Expert at the Italian Ministry of development for the National AI strategy. Member of the Academic Advisory Body of the International Association for Trusted Blockchain Applications (INATBA). Member of the steering committee of the Italian Statistical Society (SIS), the Association of Italian Financial Risk Managers (AIFIRM) and the European Network for Business and Industrial Statistics (ENBIS). Member of the European Big Data Value Association (BDVA) , the International Society for Bayesian Analysis (ISBA), the Italian Econometric Society (SIDE).
Geoffrey Goodell
Senior Research Associate, Financial Computing and Analytics Group of the Department of Computer Science, University College London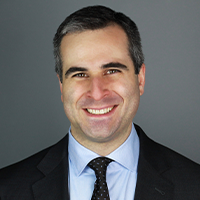 Dr Geoffrey Goodell is a Senior Research Associate in the Financial Computing and Analytics Group of the Department of Computer Science at University College London and an associate of the UCL Centre for Blockchain Technologies. He is Convenor of the ISO working group on Foundations of Blockchain and Distributed Ledger Technologies and an academic advisor of the Belgium-based International Association of Trusted Blockchain Applications and the Blockchain for Europe Association. He is also an active contributing member to the work of the Whitechapel Think Tank and several UK All-Party Parliamentary Groups, wherein he has forged deep relationships across business, academia, and government. Dr Goodell has roughly a decade of experience as a strategist and portfolio manager in the financial industry, having served most recently as Partner and Chief Investment Officer of a boutique asset management firm based in Boston, where he led the design, implementation, and management of investment strategies in systematic macro trading and statistical arbitrage. Previously, he was an associate in the corporate credit and structured products groups at Goldman Sachs in New York. He is a CFA charter holder and has a Ph.D in computer science from Harvard University, an MBA from the University of Oxford, and an undergraduate degree in mathematics from MIT. Since joining UCL, Dr Goodell's research has contributed to the knowledge of the interface between computer science, finance, and public  policy. He draws on his industry knowledge to produce effective policy and systems recommendations to future-proof society and the economy specifically related to digital marketplaces, digital payment systems, and regulation.
Emanuela Raffinetti
Research Fellow in Statistics, Department of Economics and Management, University of Pavia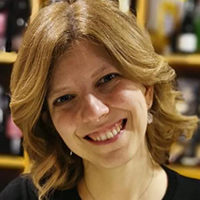 Emanuela Raffinetti is currently a Research Fellow in Statistics at the Department of Economics and Management of the University of Pavia. She was Assistant Professor of Statistics at the Department of Economics, Management and Quantitative Methods of the University of Milan (Italy). After obtaining her degree in Business Economics (Finance) from the University of Pavia (Italy) in 2005, in 2005/2006 she attended the Second Level University Master in "Methods for Management of Complex Systems" at the Institute for Advanced Study of Pavia. She then got a scholarship at the Ph.D program in Statistics at the Bocconi University of Milan (Italy) and in 2011 she obtained her Ph.D degree. Her research activity is mainly focused on: Explainable Artificial Intelligence (XAI) methods; Machine Learning model validation methods; assessment of operational and cyber risks; dependence analysis; dependence, concordance, and discordance measures; ordinal variable treatment and models for ordinal variables; inferential issues when dealing with a dataset of high dimensions; sub-sampling methods; inequality measures in income distributions; assessment of quality and customer satisfaction; assessment of the university and educational systems.
Paolo Pagnottoni
Research Fellow in Statistics, Department of Economics and Management, University of Pavia
Paolo Pagnottoni is Research Fellow in Statistics at the Department of Economics and Management of the University of Pavia. He was previously Research Fellow at the Department of Management, Economics, and Industrial Engineering of Politecnico di Milano. He holds a B.Sc. in Business Administration (University of Milan-Bicocca, Italy), an M.Sc. in Economics, Finance and International Integration (University of Pavia, Italy), an M.Sc. in European Economics (University of Tuebingen, Germany) and he is a Ph.D. Candidate in Applied Economics and Management (University of Bergamo, Italy). He has published in several national and international peer-reviewed journals. His main research interests cover the application of econometric and statistical methods for the investigation of: a) interconnectedness, contagion, and spillover mechanisms arising in financial markets, financial systems, and fintech; b) the socioeconomic and financial impacts of exogenous shocks, with particular reference to natural disasters and the COVID-19 pandemic.
Learning Objectives
Use Case 1: Libra or Librae: Basket Based Stablecoins

Use Case 2: ICOs Success Drivers: A Textual and Statistical Analysis

Use Case 3: A Statistical Classification of Cryptocurrencies

Use Case 4: Cyber Risk Management with Rank Based Models and Explainable AI

Use Case 5: Analysis of the Cryptocurrency Market Applying Different Prototype-Based Clustering Techniques

Use Case 6: Can Cryptocurrencies Preserve Privacy and Comply with Regulations?

Delivery Method
Online
WebEx

Entry Requirements
Regulatory Authorities, Central Banks, EU Institutions, Academics & Students

Duration
9th - 10th March
From 9:00 Hrs
3.5 hours per day

Date & Time
9th March, 2021 09:00

What's Included
Detailed Presentations by Academics